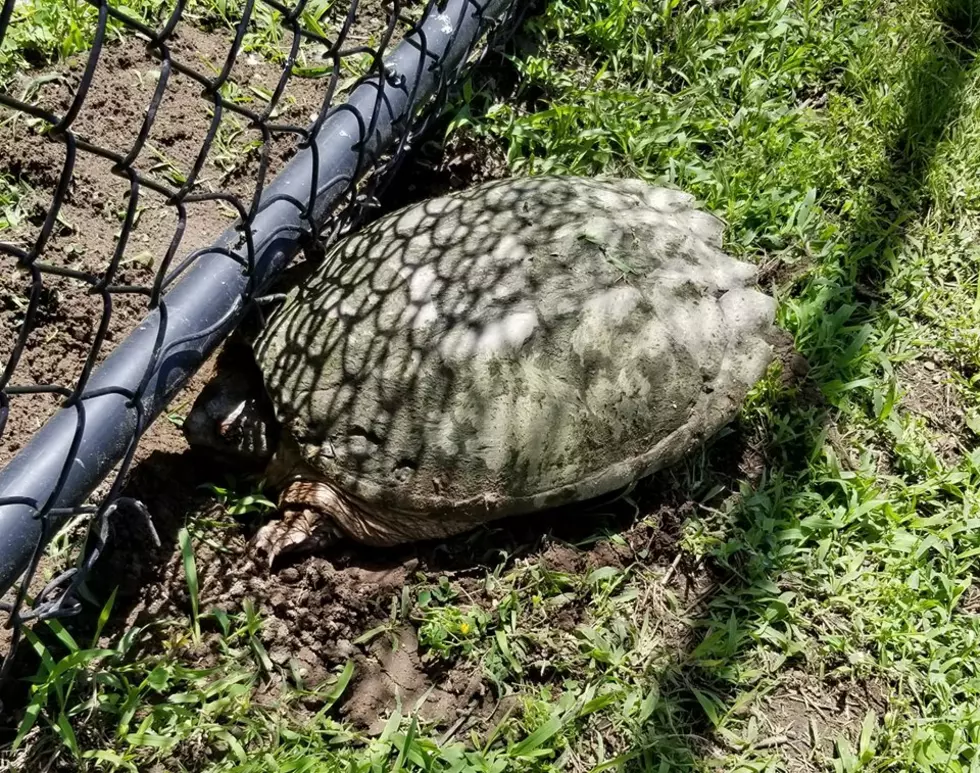 Turtle Snaps at Cop While Being Rescued in Hudson Valley Dog Park
KPD
A brave police officer in the Hudson Valley saved a turtle that wandered into a local dog park.
On Tuesday, the Kingston Police Department received a call reporting a trapped turtle in the dog park at Kingston Point. According to the police department, around this time of year, turtles tend to wander to lay eggs.
The officer said it was pretty to easy to find the turtle, considering it doesn't "look anything like dogs."
Once the officer found the turtle, the turtle was described as not being a "happy turtle."
"It let me know I shouldn't be touching it. It sent a few snaps in my direction. I told myself to keep all parts of my body away from that end! Disclaimer... don't you try this at home or anywhere else," the unnamed officer wrote on the Kingston Police Department's Facebook. "You could get hurt!"
The brave officer picked up the snapping turtle and released it past the fence, where no barrier can stop it from water.