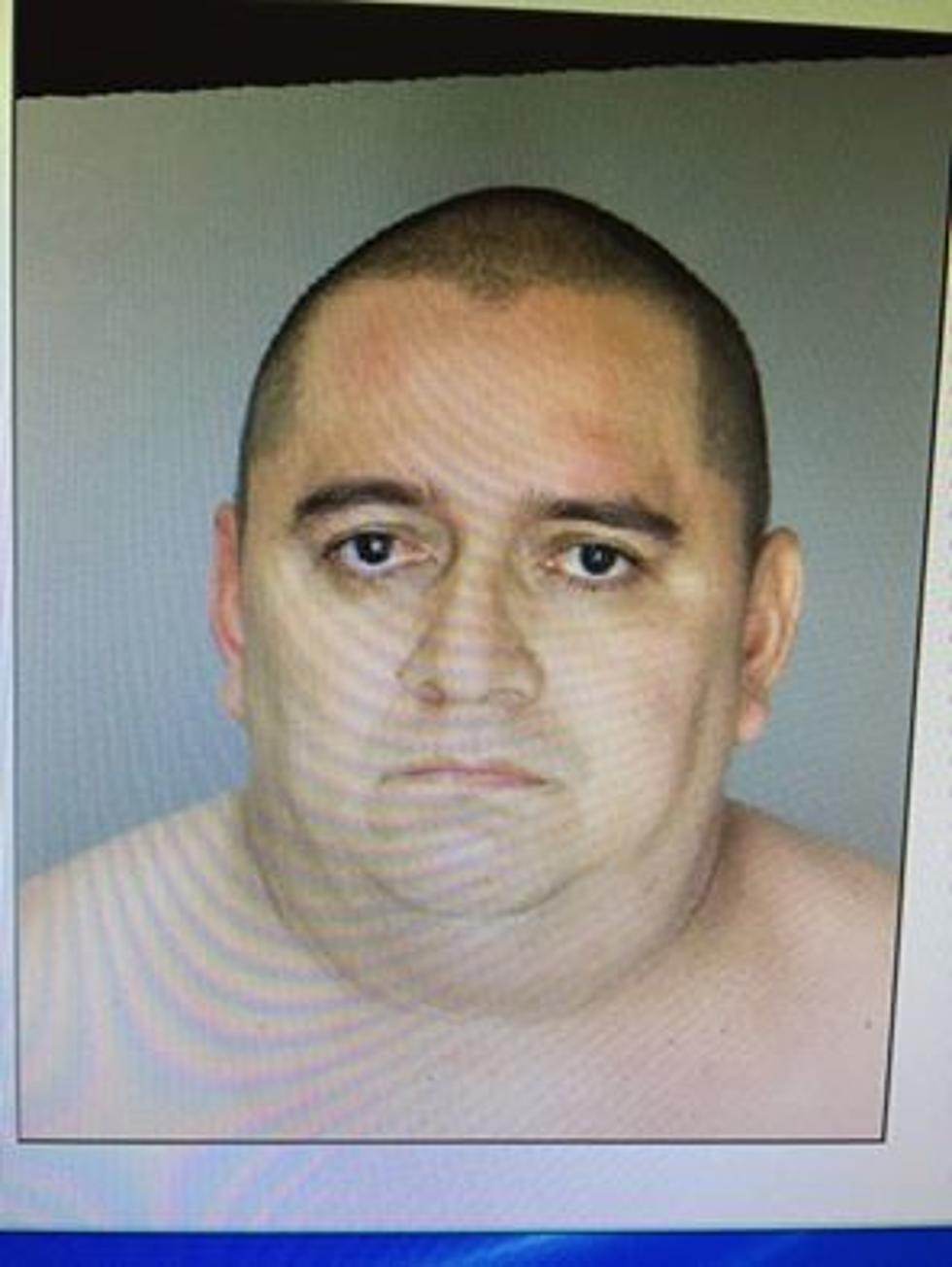 Police: Man Assaulted Church Employee, Broke Stained Glass Window
Suffern Police
Police say a local man punched, kicked and choked a 74-year-old church employee. The man is also accused breaking a number of items, including a 75-year-old glass window.
Sunday around 6:30 a.m., Suffern Police received a call reporting a disturbance at Sacred Heart Church.
As police arrived on the scene they allegedly observed an unknown man slap another person in the face in front of the church. As officials approached the man, later identified as 44-year-old Santiago Brito-Avalos, he aggressively moved towards the officer and told the officer to shot him.
Police say a Taser was deployed on the suspect due to his actions. Brito-Avalos immediately dropped him to the ground and was arrested.
An investigation revealed that Brito-Avalos apparently left his cell phone and wallet, in the church the night before and came inside to retrieve it.
After he obtained his items from a 74-year-old church employee, Brito-Avalos allegedly grabbed the employee by the neck, choked him, and then punched and kicked him several times.
Authorities say the attack was unprovoked. The 74-year-old unnamed victim suffered injuries to his head, face, arms, and legs. He was taken to the Good Samaritan Hospital. The victim's condition was not released.
Brito-Avalos is then accused of running into another room in the church where he picked up a large religious statue and struck a 75-year-old custom stained glass window with it.
Brito-Avalos allegedly continued to damage items which included a microphone, a hymnal book, candles and a painting.
Brito-Avalos was then spotted by police hitting a 76-year-old Sloatsburg man outside the church.
Brito-Avalos was charged with criminal mischief, assault, and harassment, all felonies. He was arraigned and remanded to the Rockland County Jail on $20,000 bail.
Police are also contacting Immigration and Customs Enforcement officers as due to statements made by the defendant. Police believe his residency here in the U.S. is questionable.
The cost of the stained glass religious window is believed to be several thousand dollars.
The investigation is currently continuing.
More From Hudson Valley Post