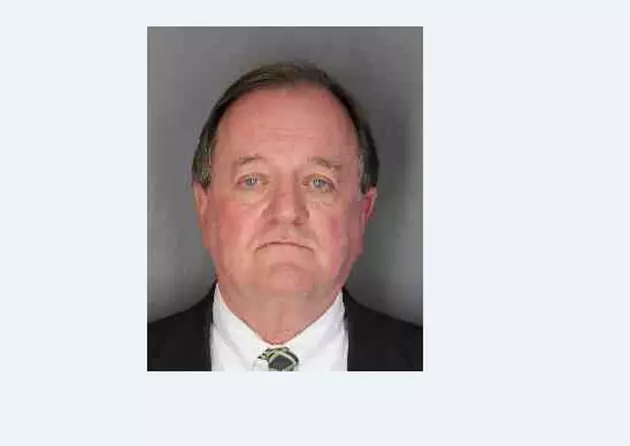 Police: Dutchess County Lawyer Had Sexual Contact With Client, More Victims Possible
Dutchess County Sheriff's Office
A Dutchess County lawyer is accused of having sexual contact with a client. Police believe more victims are possible.
Following an investigation by the Dutchess County Sheriff's Office Detective Bureau, 63-year-old Wayne Thatcher of Poughkeepsie is accused of engaging in a continual course of inappropriate sexual conduct with a client.
Thatcher is an attorney in the Hudson Valley. Details about the victim weren't released.
Thatcher was charged with two-counts of forcible touching, a misdemeanor. One count is from the Town of Poughkeekspie the other the City of Poughkeepsie, police say.
Thatcher was arraigned in the Town of Poughkeepsie Court and was released on his own recognizance. He's due to appear before the City of Poughkeepsie Court on Friday and the Town of Poughkeepsie Court on May 23.
If anyone has information about this case or similar incidents involving Thatcher they are urged to contact the Sheriff's Office Detective Bureau at (845) 486-3820 and ask for Detective Harris. Anyone with information may also contact the Sheriff's Office tipline at (845) 605-2583 or at dcsotips@gmail.com. All information will be kept confidential.
A local pharmacist tells us how to get a medical marijuana prescription and the benefits of medical marijuana.
More From Hudson Valley Post