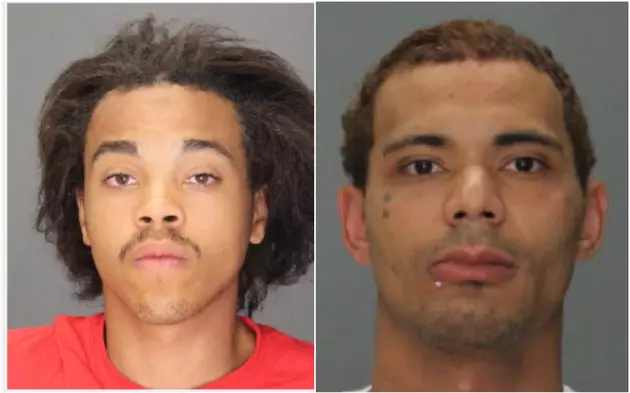 Police: 2 Hudson Valley Men Beat 67-Year-Old, Steal His Car
Port Jervis Police
A Hudson Valley man was allegedly beaten by two men and forced into the trunk of his car as the men fled in the stolen car.
On Friday, just after midnight, Port Jervis City Police Officers responded to an emergency 911 call reporting a 67-year-old man was assaulted and robbed in the parking lot of a senior housing complex located on Jersey Avenue in the City of Port Jervis.
Police were told the man was confronted by two men, one with a silver handgun, in the parking lot of the apartment complex. The 67-year-old was forcibly robbed of his personal property, beaten with the pistol and forced into the trunk of his 2015 Subaru, police say.
The two men then drove off with the victim's car, with the man still in the trunk. He was able to get out by using an emergency trunk release while the suspects were driving the vehicle from the lot and fled the scene to a nearby home where he reported the incident, according to Port Jervis police.
The victim was transported to Bon Secours Community Hospital for emergency treatment. His injuries or condition weren't released.
An alert was issued for the car and it was soon spotted by deputies from the Orange County Sheriff's Office on Route 211 in the Town of Wallkill. After a five-mile chase, deputies were able to stop the car, police say.
Tranelle Drake and Justin White, both 28 from Port Jervis, were both charged with four counts of robbery, kidnapping, assault, grand larceny and criminal possession of a weapon, all felonies. More charges are pending for possessing a stolen car and leading police on a high-speed chase, officials say.
Drake was also charged with being a fugitive from justice for a warrant issued by the State of Pennsylvania for a violation of parole.
Both were sent to Orange County Jail without bail.
More From Hudson Valley Post