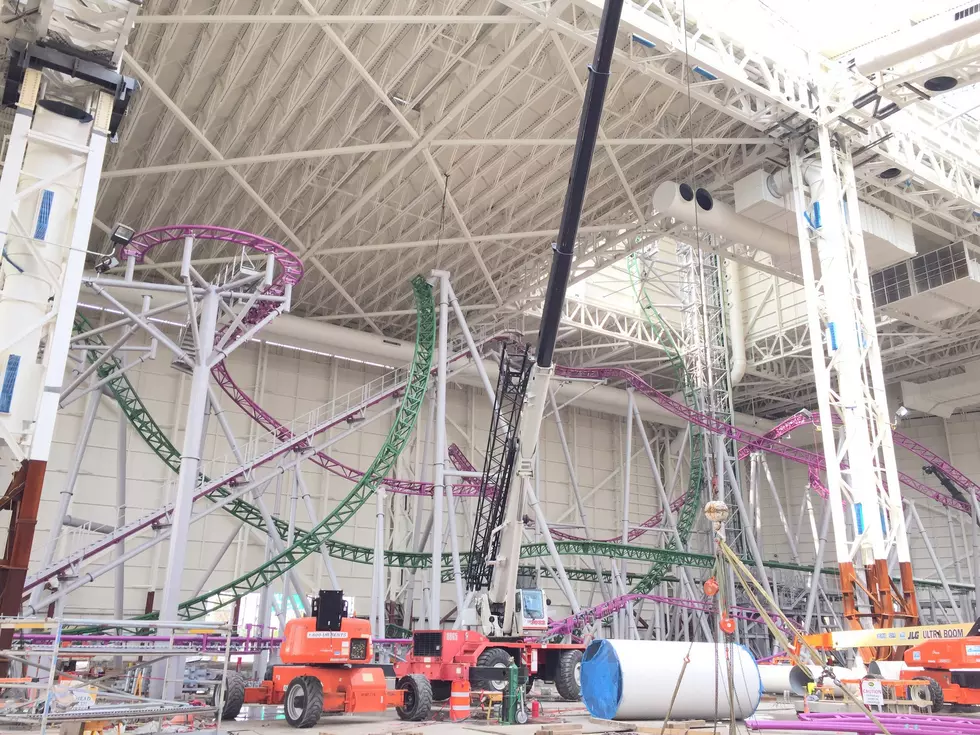 Nickelodeon Theme Park, NHL Skating Rink Opens Near Hudson Valley
Martin & Vleminckx
The largest indoor theme park in the Western Hemisphere and an NHL-sized ice skating rink officially opened just a stone's throw away from the Hudson Valley.
On Friday, parts of the American Dream retail and entertainment complex opened in East Rutherford on Friday. Along with parts of the shopping center, the Nickelodeon Universe Theme Park and The Rink opened.
The Rink is an NHL-regulation size ice rink that will feature activities for the entire family, including open skating, figure skating, hockey tournaments, events and more, according to a press release.
The Nickelodeon Universe Theme Park features over 35 rides, rollercoasters and attractions for families and children.
The Nickelodeon theme park will be open 365 days a year and will feature rides and attractions based on Nickelodeon's iconic properties including SpongeBob SquarePants, Dora The Explorer, Teenage Mutant Ninja Turtles and other Nickelodeon favorites.
Two of the roller coasters will be record-breaking, according to a press release from American Dream. The 'Teenage Mutant Ninja Turtle Shellraise' will set a record for the steepest roller coaster while a 'The Shredder' will hold titles for the world's tallest and longest free-spinning roller.
More From Hudson Valley Post