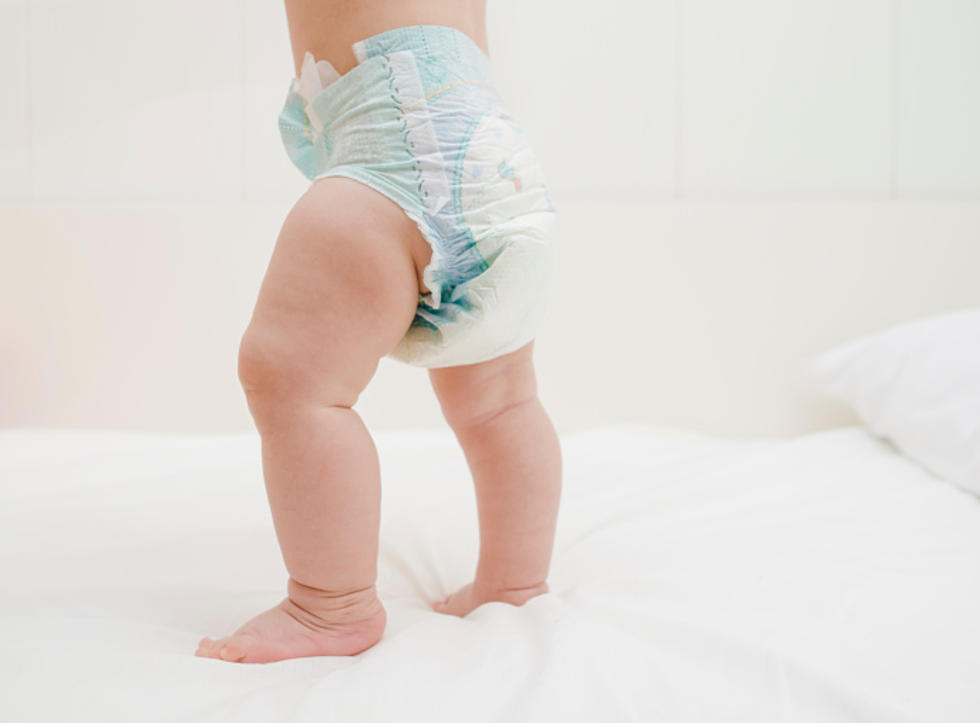 New Pampers Device Sends Parents Notification When Their Baby Has A Dirty Diaper
Getty Images/iStockphoto
Well, this is certainly interesting.

Enter your number to get our free mobile app
According to WIVB, there's now a device from Pampers called Lumi, which sends a notification when a baby goes to the bathroom.
The Pampers website says the device is located on the outside of the diaper and can sense when a baby is sleeping or goes to the bathroom. It Velcros on to the diaper and is good even after 1,000 diaper changes. The device does need a battery, which lasts roughly three months and the Lumi is designed for babies up to 12 months of age.
The app that's connected with the Lumi device complies stats and measures temperature and humidity as well.
Now the bad news. The product costs $350, so it'll cost you to get this brand new technology.
I mean, the standard method parents have used for years works but hey, you know people are always looking for ways to enhance the way we live...guess this new baby diaper device shouldn't be a surprise.
Here are some more articles you might be interested in:
More From Hudson Valley Post