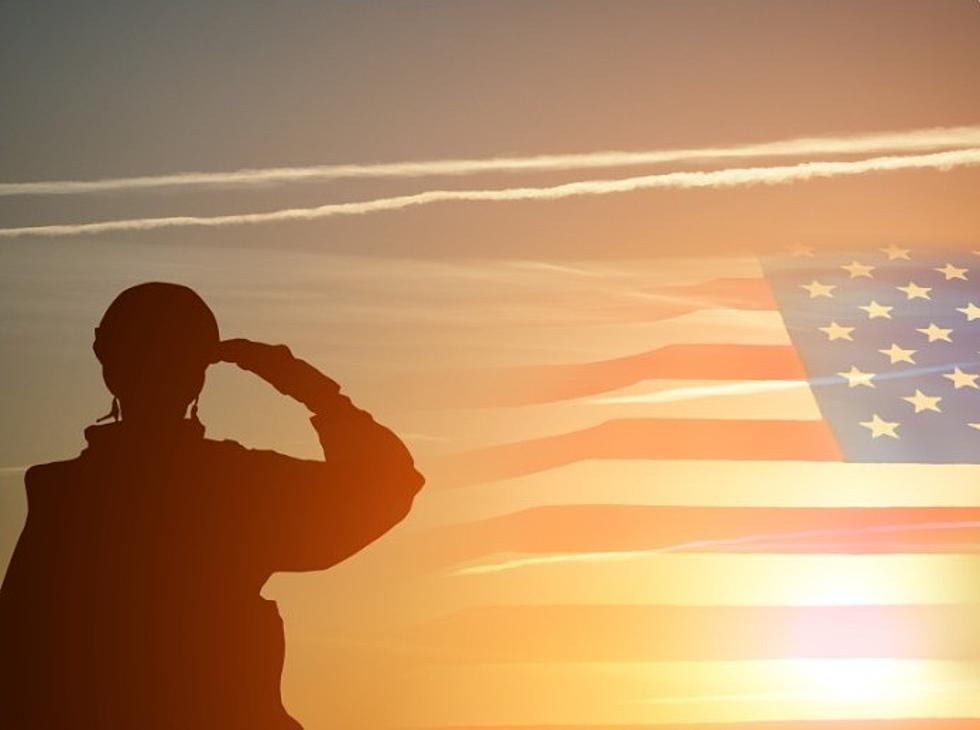 Update: Hudson Valley Vets Not Removed From Hotels Due To Migrants
Canva
It looks like the report of homeless Hudson Valley veterans being forced out of hotels due to migrants is not true.
Sharon Toney-Finch told the New York Post 20 veterans were removed from hotels in Orange County due to the ongoing migrant issue.
The CEO of Orange County's YIT Foundation which helps homeless veterans with housing said 15 veterans were kicked out of Newburgh's Crossroads Hotel and five veterans were removed from the Super 8 and Hampton Inn & Suites in Middletown.
Hudson Valley Lawmakers Angry Over Displaced Veterans
Lawmakers on both sides of the aisle are angry.
Democratic Congressman Pat Ryan used an expletive to showcase his anger on Twitter.
Republican Senator Rob Rolison (39th District) and Senator Bill Weber (38th District) appeared on Fox News about the situation.
Assemblyman Brian Maher (R, C-Walden) then introduced a bill to prohibit the displacement of homeless veterans over migrants.
"While I have empathy toward the migrants who are being used as political pawns, it is unconscionable that veterans in need are being so callously cast aside in this crisis," Maher said. "I am introducing a bill that would prohibit the displacement of homeless veterans from shelters or supportive housing. Never in my life did I think we'd need to outline something as fundamental as protecting the housing needs of our homeless veterans, but here we are. Our veterans matter – their service, lives, safety, well-being and dignity matter."
For all the news that the Hudson Valley is sharing make sure to follow Hudson Valley Post on Facebook, download the Hudson Valley Post Mobile App and sign up for the Hudson Valley Post Newsletter.
Report Not Real
But within the past few days, Assemblyman Maher learned the story isn't true.
"She (Toney-Finch) alluded to the fact that, 'Maybe it's not exactly how I said it was,'" Maher told the Times Union.
Chick-Fil-A Opens Surprise Free Pop-Up In Mid-Hudson Valley
He said he's "devastated and disheartened" after his conversation with Toney-Finch, adding the organization needs to be investigated by the Oranges County DA's Office and New York State Attorney General's Office.
Upstate New York's 20 Best Places To Live For 2023 [RANKED]
Money Inc.
has dug in and determined the 20 best places to live in Upstate New York based on the most important factors that lead to a high quality of life. From Buffalo to Rochester to the Finger Lakes and the Greater Capital Region - you will find many of the communities you know and love represented on this list based on all they have to offer. Factors like affordable cost of living, great employment opportunities, and just fun stuff to do all contributed to the best of the best Upstate!
Chick-Fil-A Opens Surprise Free Pop-Up In Mid-Hudson Valley
Massive World-Class Dinosaur Theme Park Planned For Hudson Valley
Another Hudson Valley hometown is in the running to be the site of a massive world-class dinosaur theme park.
Where The Hudson Valley Is Gaining, Losing Residents
Most of the Hudson Valley is gaining new residents. How many residents has your county gained or lost?
Nearly 40 Children Have Recently Gone Missing From New York State
More From Hudson Valley Post