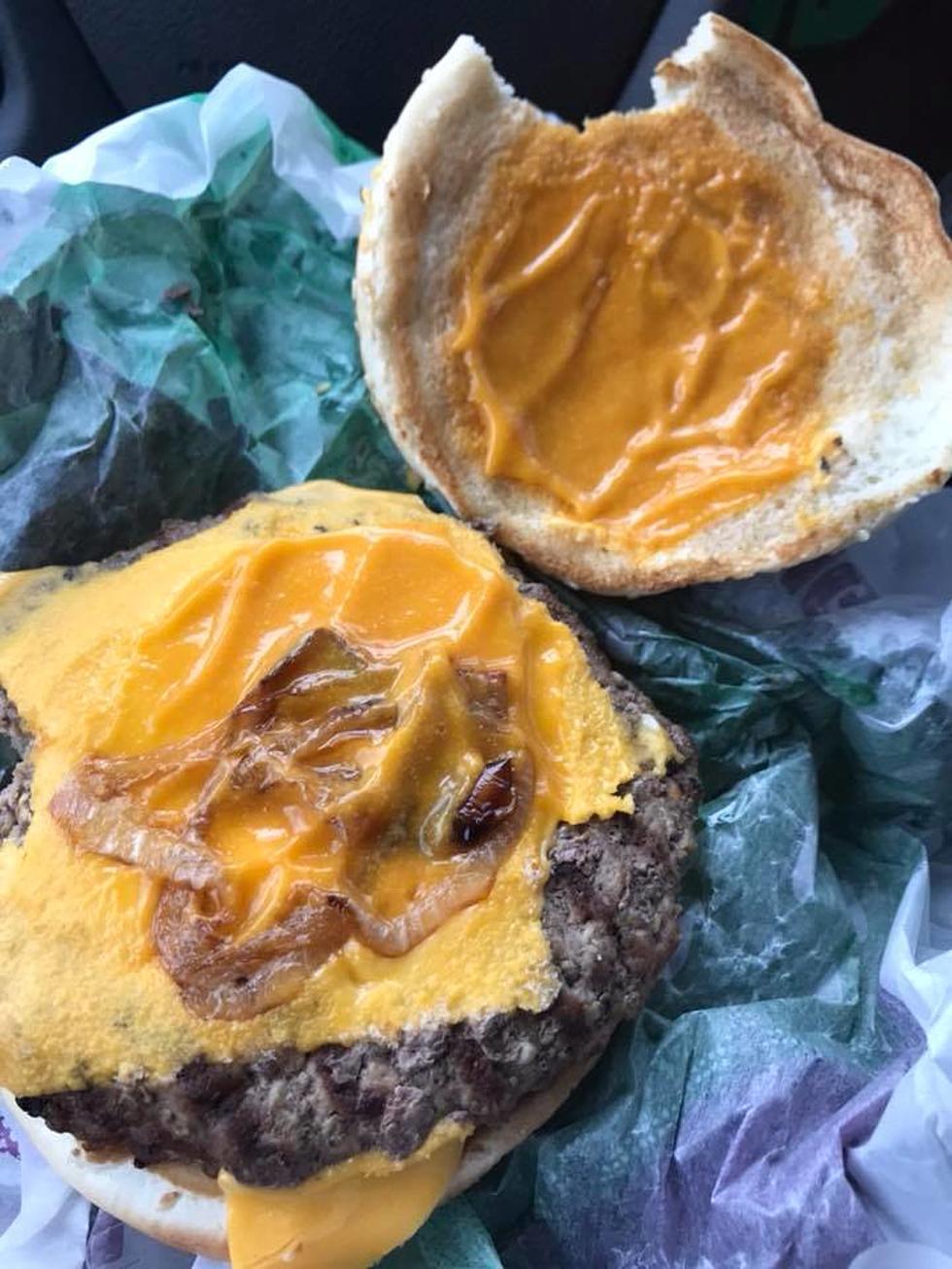 Hudson Valley Man Finds Cockroach in Fast-Food Burger
Joseph Carney
A Hudson Valley man claims to have found a cockroach in his fast-food burger.
Recently, Burger King began selling the Nightmare King, a burger that the fast-food chain claims increases your chances of a nightmare 3.5 times. Well, a Kingston man experienced his own real-life nightmare at Burger King, without having to order the Nightmare King.
On Friday, Joseph Carney ordered a few items, including the new Philly King, from the Burger King on Main Street in New Paltz.
Carney ordered the meal to go and ate them on his drive to DJ a wedding.
"I finally got to the burger which was supposed to be a 'Philly King," Carney told Hudson Valley Post. "I took a bite and realized I had no toppings so I opened the burger thinking I got a typical screw up with a plain double cheese whopper..."
He initially went to post a photo complaining about the screw-up, but then he looked down and noticed a what he believes is a cockroach. A photo of the burger can be seen above and below.
"And I can promise it was real," Carney said while providing Hudson Valley Post with a photo of his receipt. "I love my food and would never compromise a meal I've paid for!"
Carney posted the photo to Facebook, which quickly went viral. Many were shocked or disgusted to see what looks like a cockroach. However, others think Carney faked the photo.
"Some of you are thinking it's fake, which is fine, especially in today's world but for those who know me, know I eat like it's a daily religion," Carney wrote in the comment section of his Facebook post. "I certainly wouldn't waste my time faking this."
Carney has vowed to never return to the New Paltz Burger King. He also told Hudson Valley Post he plans on reporting the issue to the Ulster County Department of Health on Monday.
Hudson Valley Post reached out to Burger King for a comment, the company said they will get back to us with a response. We will update this story if we receive a comment from Burger King.
More From Hudson Valley Post