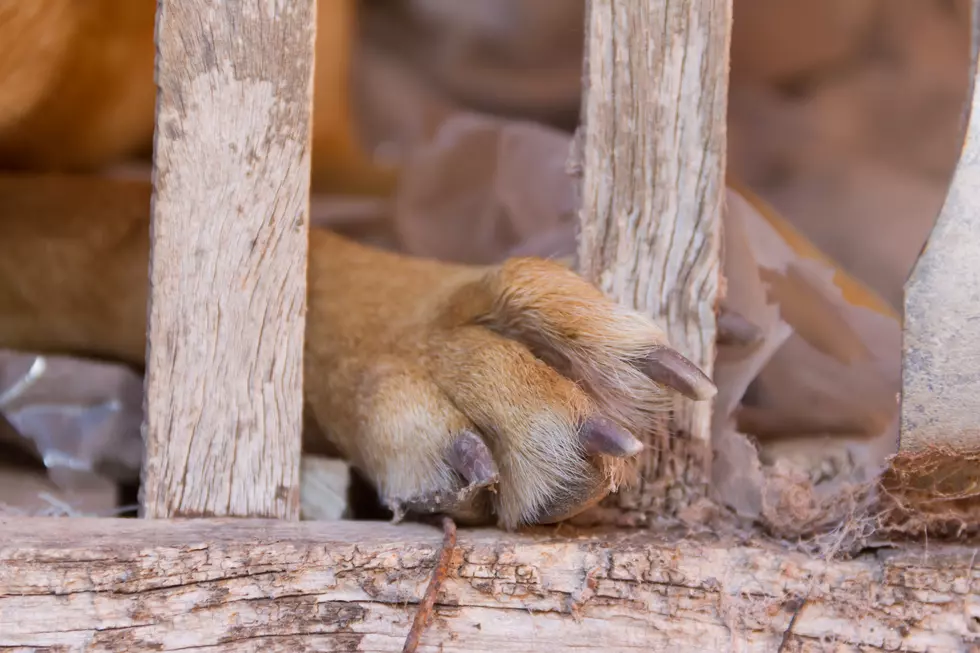 Help Needed Finding Local Couple Accused of Killing Dogs
Getty Images/iStockphoto
Police need your help as they search for two Hudson Valley residents who are accused of starving two dogs to death and nearly killing two cats.
New York State Police in Liberty are investigating an animal cruelty case in the town of Fallsburg.
Two pit bulls were found starved to death in a vacant home along with two emaciated cats, police say.
According to police, the two pet owners, Miesha Bentley and Victoriano Moreira, both 28 from Loch Sheldrake, agreed to care for the animals after their former owners couldn't keep the animals over new apartment regulations.
Bentley and Moreira allegedly left the home and left no food or water for the animals. A necropsy of the two pit bulls determined that they died from starvation, police say.
Two arrest warrants have been signed and issued by the Town of Fallsburg Court. The arrest warrants are for aggravated cruelty to animals, a class E felony and failure to provide sustenance, class A misdemeanor.
Both Moreira and Bentley have ties to Manhattan, according to police. Anyone with information on their whereabouts is asked to call State Police in Liberty at 845-292-6600.
More From Hudson Valley Post