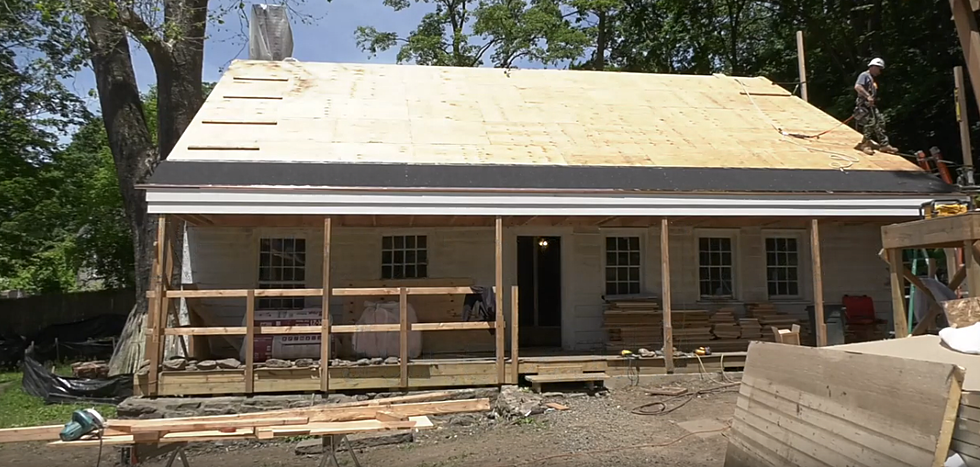 George Washington's Lower Hudson Valley Home Being Renovated
Official Westchester Gov Videos/youtube
A $3 million restoration project is underway on a Hudson Valley home once lived in by George Washington.
The home in North White Plains was in bad shape 16 months ago, with holes in the ceiling, cobwebs in every corner and insulation spilling from the walls.
The home is owned by Westchester County and the county recently announced plans to spend $3 million to restore the Elijah Miller House.
The home was owned by farmers Ann and Elijah Miller but was used during the Revolutionary War by General George Washington as a headquarters during the Battle of White Plains.
Crews working on the historic home have already rebuilt the front porch, patched holes in the ceiling and fixed cracks in the foundation.
"The challenge has been trying to save as much of the original house as possible, and still satisfy modern building codes and create a building that will stay up for the next few generations," Devid DeLucia of Westchester County Parks told CBS.
The hope is to keep home looking like it was when Washington lived in it. However, a wall was so damaged by rot and termites it had to be taken apart and rebuilt. Some beams were saved and are being reused.
The room where Washington slept in will be set up like it was when he stayed there, along with his original desk and dining table.
The hope is for the home to reopen to the public in October, in time for the 243rd anniversary of the Battle of White Plains.
More From Hudson Valley Post