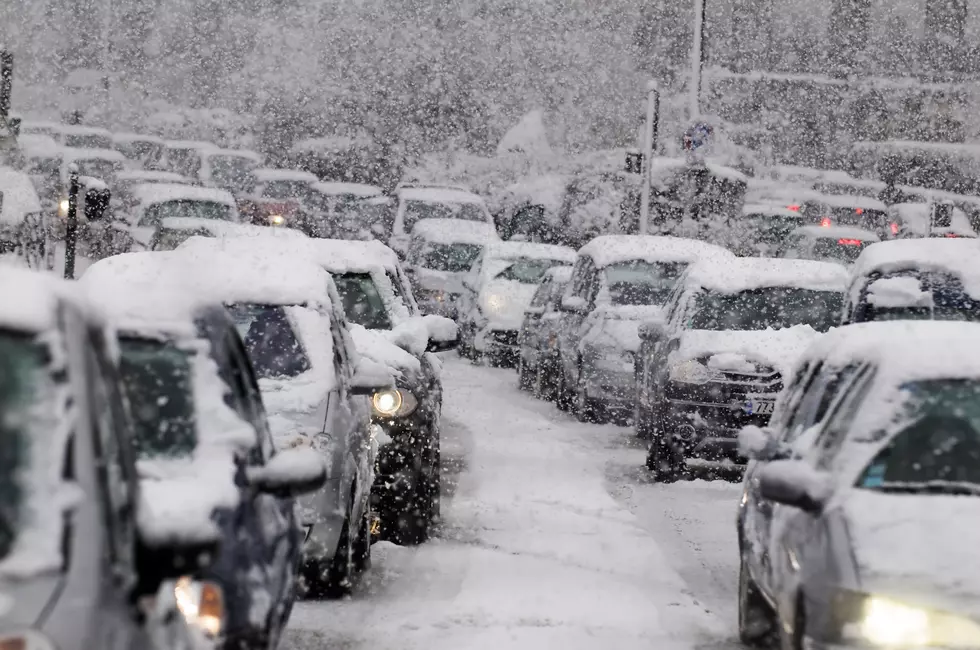 End of Thanksgiving Weekend Could Bring 2 Feet of Snow to Region
Getty Images/iStockphoto
The chances of the Hudson Valley getting slammed with snow continue to increase. Here are the most recent snowfall predictions and timing of the storm.
Snow and sleet should start falling from west to east after 9 a.m. Sunday with snow mixing with sleet and freezing rain Sunday afternoon and tapering off in the evening. Snow should redevelop after midnight on Monday, falling moderate at times, and gradually taper off between 6 p.m. Monday and midnight Tuesday, Hudson Valley Weather predicts.
The northern parts of the region and eastern Catskills should see 10 to 30 inches of snow, with the higher totals coming from the higher elevations. The Mid-Hudson Valley, Western Sullivan and Delaware counties 7 to 14 inches of snow, with some parts seeing higher amounts. The Lower-Hudson Valley should see 3 to 8 inches of snow.
The National Weather Service issued a Winter Storm Watch for  Eastern Ulster, Western Dutchess and Eastern Dutchess with 12 to 18 inches of snow or more predicted in the most up to date forecast.
Western Ulster and Greene County are under a Winter Storm Warning with 12 to 24 inches of snow in the forecast.
The National Service officially released a Winter Storm Watch for Orange, Putnam, Rockland and Westchester counties with 8 to 12 inches of snow predicted for those areas.
A Winter Storm Watch was also issued in Sullivan County where 8 to 14 inches of snow is currently predicted.
If the storm slams the area as currently predicted many schools in the region will likely close. Make sure to check out our Hudson Valley Storm Center for the most up to date closings and delays and download the Hudson Valley Post app for updates on forecasts and more.

Enter your number to get our mobile branded app
More From Hudson Valley Post