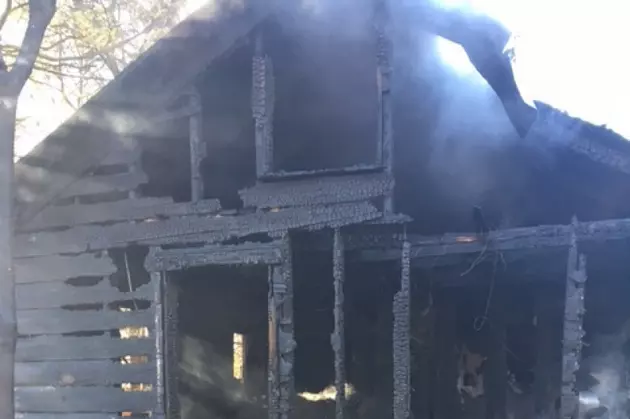 Days After Father's Death, Hudson Valley Man Loses Home In Fire
GoFundMe
Just three days after his father died, a Hudson Valley man lost his home in a fire. You can help get him back on his feet.
On Saturday, Larry Ashton's Gardiner home was destroyed in a fire. Larry was not home at the time of blaze, his cat survived.
According to a GoFundMe page, the 67-year-old's homeowner's insurance was recently cancelled, his strength and capabilities are limited and he has no pension.
Larry has spent his entire life living in the Hudson Valley. For decades he worked in the local area as farrier, shoeing horses, and creating household items from horseshoes and wood.
Larry plans to live with his sister, while trying to find a new home. If you want to donate, click here. As of this writing, over $5,000 has been donated.
"Frank and Karin Tantillo have donated a 36-foot camper for Larry while his new, simple house is being built," Larry's GoFundMe page said in an update. "There's been a gracious offer for temporary housing in an apartment in Gardiner; and clothes are being donated."
Larry is also in the need of clothes, the family is working on a drop-off spot for clothing donations. Larry loves wearing jeans and flannel shirts, his family said. He has a size 50 waist, 30-32 length. His shirt size is XXL.
More From Hudson Valley Post