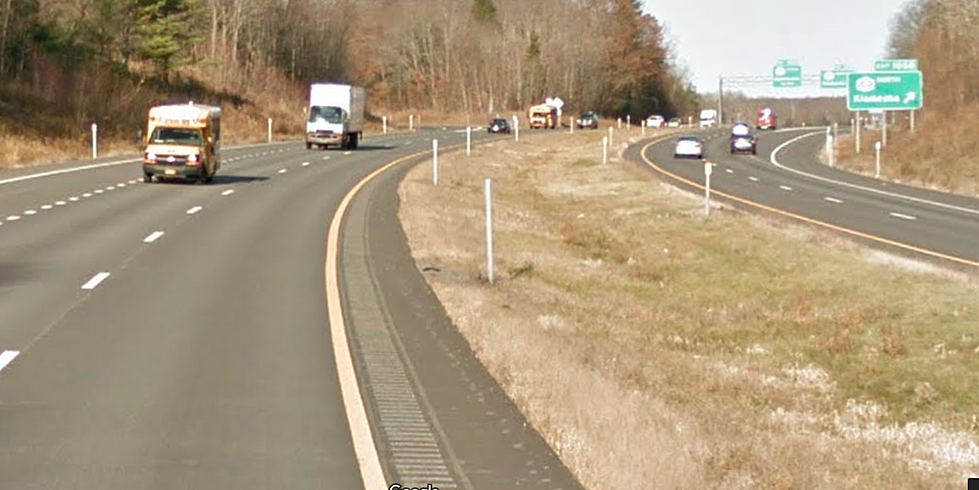 Child Killed in Hudson Valley Crash, 6 Injured, 2 Critically
Google
A 5-year-old girl was killed in a two-car crash in the Hudson Valley in what officials say was "a horrific end to the holiday weekend." Six others were injured, two are in critical condition.
On Monday around 2:45 p.m., members from the Sullivan County Sheriff's Office noticed a two-car crash on Route 17, just east of exit 105 in Monticello.
Carmelo Viera, 50, of Rochester, was driving a 1998 GMC S15 pickup truck west on Route 17 when for an unknown reason he crossed into the center median and struck a 2010 Chevrolet Avalanche pickup truck which was heading in the opposite direction.
A passenger in the truck, 5-year-old Charkeilys Viera was thrown from the truck. She was taken to Catskill Regional Medical Center where she was pronounced dead.
"This was a horrific end to the holiday weekend," Sullivan County Sheriff Michael Schiff said in a press release. "The accident occurred in one of the few spots on Route 17 that does not have a center median barrier."
According to police, she wasn't in a child seat. The child seat was in the bed of the truck.
Carmelo Viera and another passenger, 14-year-old Charleilys Viera, were transported to Westchester Medical in a helicopter. Both are in critical condition. No one in the front seat wore seatbelts, police say.
The family recently moved from the Bronx to Rochester and were transporting items in the bed of the pickup, according to the Sullivan County Sheriff's Office.
A family of four from Long Island, coming from Buffalo, were in the Chevrolet Avalanche. Robert Coletti, 54, Gina Coletti, 53, 17-year-old Lauren Coletti and 15-year-old were all taken to Orange Regional Medical Center. Gina was held for observation the others were treated and released.
The investigation into the crash is continuing.
More From Hudson Valley Post