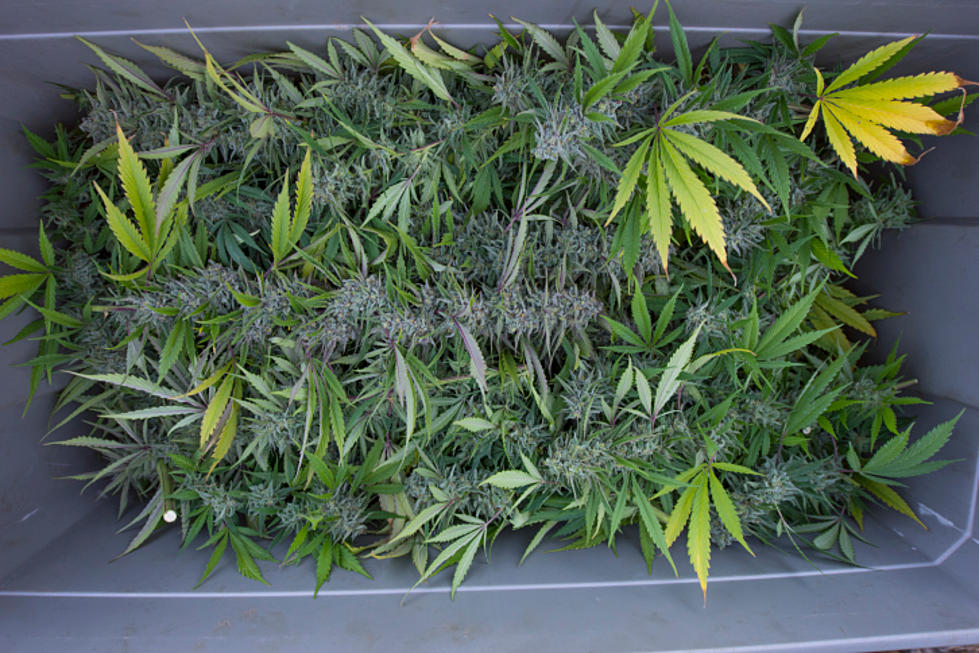 52 New York Businesses Can Legally Grow Marijuana, Sales Soon
nathanphoto/ThinkStock
Sales of legal marijuana in New York State are closer than ever before.
New York State officials approved 52 adult-use marijuana growing licenses.
On Thursday, New York Gov. Kathy Hochul announced the Cannabis Control Board approved 52 Adult-use Cannabis Conditional Cultivator Licenses across New York State.
"New York's farms have been the backbone of our state's economy since before the American Revolution, and now, New York's farms will be at the center of the most equitable cannabis industry in the nation," Hochul said. "I'm proud to announce the first adult-use cannabis cultivation licenses in the state, and I'm proud of the work the Office of Cannabis Management and the Cannabis Control Board are doing to get adult-use cannabis sales up and running as fast as possible without compromising our mission to uplift communities and individuals most impacted by the past century of cannabis prohibition."
In 2021, then Gov. Andrew Cuomo legalized recreational marijuana.
Under legislation passed in New York. communities in New York State had until Dec. 31, 2021, to opt-out of legal sales of marijuana.
Communities that did not make a decision were automatically opted in.
In September 2021, Gov. Kathy Hochul said she hoped to fast-track legal weed sales in New York State.
It's now April so you can say fast-tracking legal sales hasn't happened. But the first sales are getting closer.
New York State Approves 52 Adult-use Marijuana Growing Licenses
These are the first adult-use cannabis licenses granted in New York State. They advance the Seeding Opportunity Initiative, officials say. You can see the full list below:
The Seeding Opportunity Initiative allows what officials call "equity-entrepreneurs" to be the first to make adult-use cannabis sales in New York with products grown by New York farmers.
To qualify retail owners must have a cannabis-related conviction that occurred prior to the passage of the Marijuana Regulation and Tax Act on March 31, 2021, or had a parent, guardian, child, spouse, or dependent with a pre-MRTA cannabis-related conviction in the State of New York.
They also must have experience owning and operating a successful business in the State of New York.
"New York State continues to lead the nation in an equity-focused cannabis industry. The approval of the first 52 provisional cultivation licenses will help create a responsible start to the NYS cannabis industry by granting cultivators the ability to produce enough product and inventory for social equity retail dispensaries to meet the initial demand of the anticipated legal market," Assembly Majority Leader Crystal Peoples-Stokes said. "We are on our way towards realizing our goal of creating a viable and inclusive path for minorities and small farmers to have the opportunity to create generational wealth for their families and communities."
While no date has been set, officials say legal weed sales are expected to begin later this year.
These 93 Hudson Valley, NY Towns Will Sell Recreational Marijuana
These 104 Hudson Valley Towns Won't Sell Recreational Marijuana
Unsolved New York Killings: Police Need Help Solving 40 Homicides
More From Hudson Valley Post