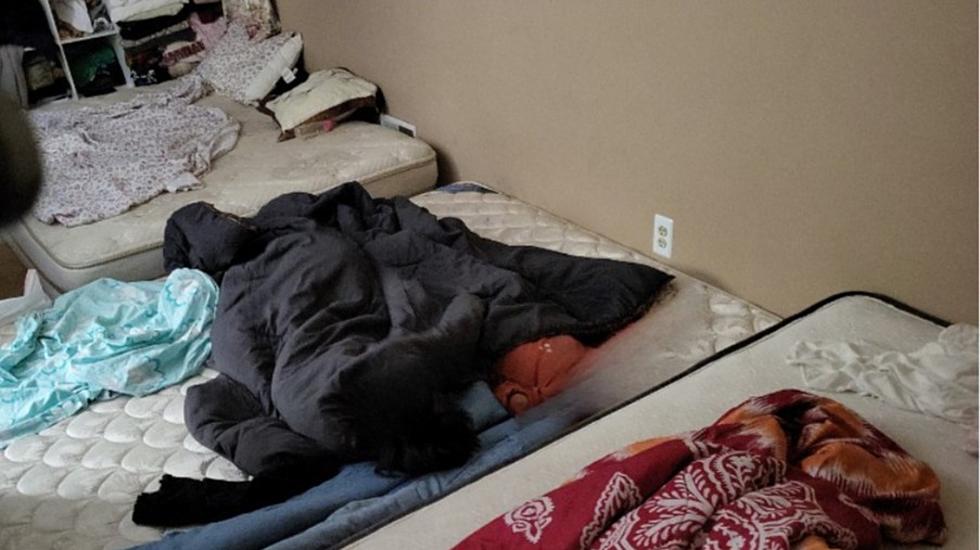 'Worst Flophouse Ever' Found In This Hudson Valley, New York County
Ed Day
Over 30 people were found living in a "flophouse" in the Hudson Valley.
A Lower Hudson Valley "flophouse" was ordered to be vacated after fire and safety code violations were discovered.
Rockland County, New York "Flophouse" Discovered
Last week, Rockland County Executive Ed Day stood alongside the Town of Clarkstown as Town Supervisor George Hoehmann announced legal action is being taken against a landlord.
For all the news that the Hudson Valley is sharing make sure to follow Hudson Valley Post on Facebook, download the Hudson Valley Post Mobile
Officials report there were 21 people living inside a single-family New City rental property.
"This case underscores what this administration has repeatedly said about encouraging residents who see something to say something and report all suspicious activity to authorities. Complaints and tips about large groups of people coming in and out of this single-family home is what ultimately led code enforcement officials there to discover 31 people living inside "squalor" and shutting down what could have become a tragedy, had the home caught fire," Day stated.
Over 30 Found Living Inside Single-Family Home
The property is located at 295 New Hempstead Road. Officials showed pictures taken inside the three-bedroom, 1,500-foot home, which revealed multiple beds in the garage, basement, and attic.
"In essence, it was a migrant flophouse," said Clarkstown Supervisor George Hoehmann, according to the New York Post. "We knew something was amiss. What we saw was so bad. This was by far the worst flophouse we've seen."
Legal Action Taken After Over 30 Migrants Found In One Lower Hudson Valley Home.
Over 30 migrants, from Ecuador and Guatemala, — were discovered living inside the home after a surprise inspection.
This week, Day announced the investigation that found Schloima Koppel had 31 people staying in a home in New City.
Koppel was fined $23,000 for more than 30 violations for another house on West Funston Street in Spring Valley, according to Day.
"Enforcement is essentially a temporary solution as that is designed to be reactive to a violation of the law. Out of control migration is the real issue and that needs to be addressed forthwith by federal and state officials. Failure to do so will guarantee one thing and one thing only ... a continuation of an overwhelming impact on us here locally that includes dangerous illegal housing that will risk lives, our schools, housing, health outcomes, social services, food pantries, quality of life crimes and more," Day stated.
Look: Where refugees in New York are arriving from
Stacker
compiled countries where refugees are arriving from in New York using data from the Refugee Processing Center.
20 Worst Places to Live in New York State
A list highlights the worst places a New York resident can call home. A number of places in the Hudson Valley made the list, including one that was ranked the worst place to live.
Giant Horror Plant
A "giant horror plant" that can cause blindness and severe burns is still in New York State, despite the best efforts from New York officials.
The 10 Best Counties To Live In New York State
Is your hometown's county considered by
Niche
one of the best in New York State?
More From Hudson Valley Post