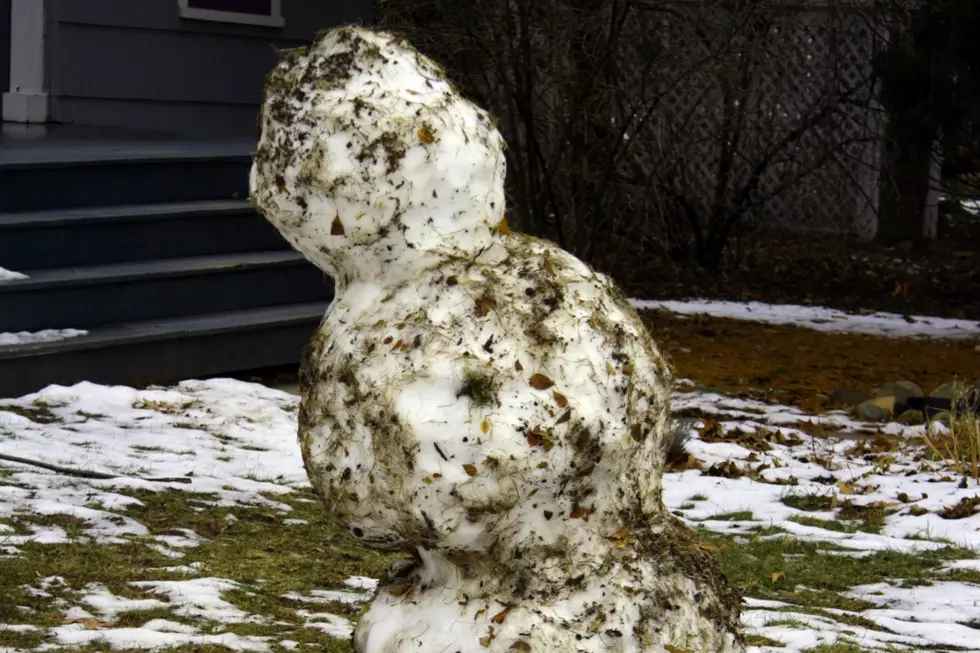 Upstate New York School Under Fire Over "Racist Snowman" Post
Canva
This could've easily been a cute Facebook post showing off their students enjoying a wonderful winter activity. Unfortunately, one sentence managed to corrupt the whole post and spark outrage from the community.
"Racist Snowman" Post Receives Backlash from the Community
Yesterday, January 31st, the Coxsackie-Athens Central School District posted a picture showing off three of their students' latest creation: a playground snowman.
The school district took to Facebook to post the photo of the students and their new friend.
The caption reads:
Today's CE Fourth Grade Playground Fun! This snowman is just as diverse as our students!
Greene County, NY School District Blasted for "Tasteless" Caption About a Snowman
Since the post was put up, the school district has been under fire. People have no problem with the snowman itself, but rather the caption. Many of the comments having been attacking the school for its tone-deaf post.
Many people commented saying as people of color, they do not want to be compared to a dirty snowman. They do not want their skin color compared to mud and dirt, saying that the caption's attempt at inclusivity only feels "nonsensical" and "dehumanizing."

Some Facebook users are coming to the school's defense saying that it was one person's poor choice of words, and not to hate on the entire school district for it. Others have used the platform to express their dissatisfaction with the school district as a whole, and write about their negative experiences.
A few people were hoping that whoever wrote the post, despite missing the mark, thought they were saying the right thing, and not trying to be malicious. The same people also questioned if that made it worse for them not realizing how tone-deaf the caption was.
The Facebook post has since been taken down from the district Facebook page; however, screenshots are circulating on Facebook and still receiving a lot of attention.
16 Of New York State's Most Wanted Criminals- February 2023
Below are individuals wanted by the New York State Department of Corrections and Community Supervision's (DOCCS) Office of Special Investigations who have been designated as its
Most Wanted Fugitives
. They should be considered armed and dangerous. This list is current as of 1/31/2023:
NEVER attempt to apprehend a fugitive yourself. If you have information on the location of any of these fugitives, you can contact OSI 24 hours a day / 7 days a week to report it. All leads and tips are treated as confidential information.
If an immediate response is necessary, such as you see the wanted person at a location, please call "911" and report it to the police.
The Top 6 Reasons Why New Yorkers Are Moving Out
Why are so many New Yorkers leaving the state? It has been a popular discussion over the last few years, and an issue that was even addressed recently by Governor Hochul as one we the state needs to fix. The pandemic has certainly influenced the ratio of folks leaving New York versus those moving in, but there are a multitude of reasons why New Yorkers move out. Here are the top 6 according to
United Van Lines.
10 Of The Most Mispronounced Towns In New York State
These towns are truly a round of verbal acrobatics. Check out 10 of the most difficult to pronounce towns in New York state.
More From Hudson Valley Post