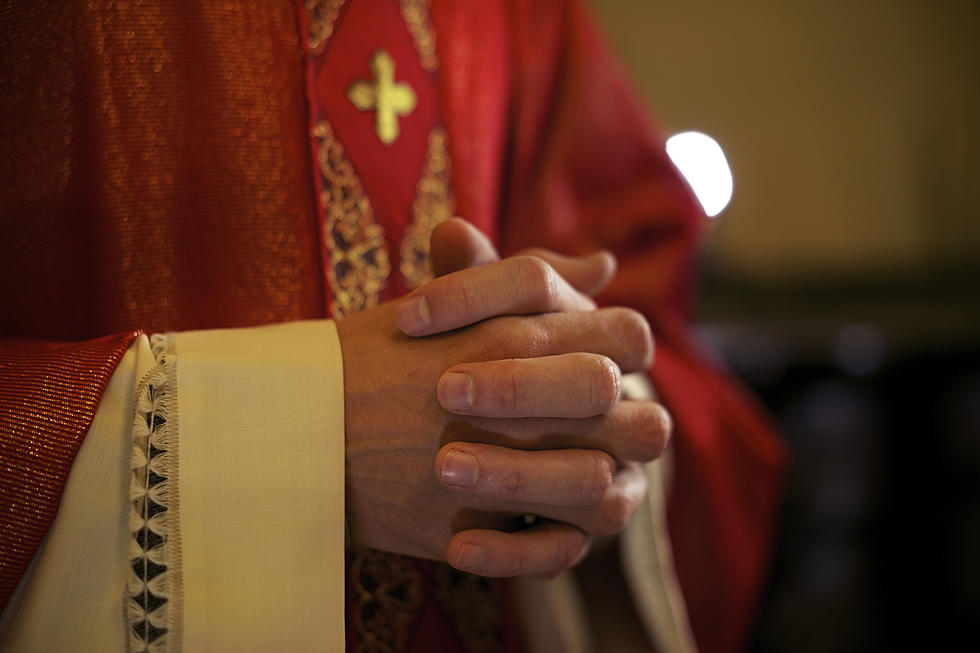 Priests With Hudson Valley Ties Allegedly Sexually Abused Kids
diego_cervo/ThinkStock
A report from Pennsylvania alleges over 300 Catholic priests sexually abused children. One priest confessed to abusing 35 boys, while he served in the Hudson Valley.
Of the over 300 the Catholic priests suspected of sexual abuse at least three have ties to the Hudson Valley.
Father Edmond A. Parrakow
Known Assignments in New York:
1968-1969 Assumption Catholic Church, Tuckahoe, New York
1969-1973 St. Peter, Yonkers, New York
1973-1984 St. Martin of Tours, Bronx, New York (St. Thomas Aquinas H.S., Faculty)
December 1985 Accepted into Greensburg Diocese
1986-1989 St. Pius X Catholic Church, Mount Pleasant
In 1985, Father Edmond Parrakow admitted to molesting 35 boys over a 17 year period where he served mostly in the Hudson Valley, according to the report.
Despite his confession, Parrakow served in Westchester County until early 1989, when a complaint was made against him regarding inappropriate contact, he had with a seventh-grader at Holy Trinity Catholic School located in Mount Pleasant.
Parrakow was then reassigned and spent the next five years preaching in Pennsylvania before being sent back to New York, where he remained until he was 2004.
Reverend J. Pascal Sabas who was also named in the report was ordained in Wappinger Falls on June 20, 1954. He's accused of sexually abusing a 14-year-old.
On June 27, 1990, Bishop James C. Timlin received a letter from Dr. Richard D. Malone, Associate Medical Director, St. Vincent's Hospital and Medical Center in Harrison concerning Reverend Austin E. Flanagan.
The letter was sent upon the request of, and with the permission from, Flanagan himself, according to the report. The letter said Flanagan fondled two boys at a summer camp two years earlier.
More From Hudson Valley Post