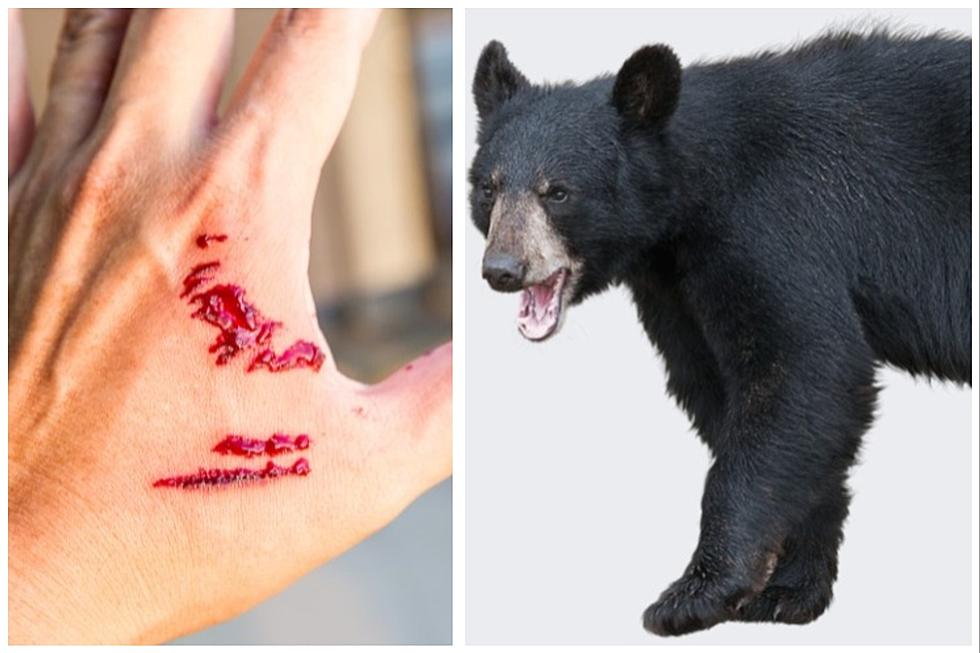 Potentially Rabid Bear Attacks Child In Hudson Valley, New York
Canva
A potentially rabid bear that was declared "a danger" to Hudson Valley residents attacked a child.
Last week, a child from Westchester County, New York was attacked by a bear near his home.
Bear Attacks Child In Westchester County, New York
The 7-year-old was attacked by the bear last Tuesday in his home's backyard on Hickory Kingdom Road in North Castle, New York.
The child was treated by EMS and transported to a local hospital. The child's injuries are not life-threatening, officials say.
For all the news that the Hudson Valley is sharing make sure to follow Hudson Valley Post on Facebook, download the Hudson Valley Post Mobile
"Police Officers on scene observed the bear remaining in the rear yard, where the attack had occurred. The bear continued to present a danger to first responders and area residents," the North Castle Police Department stated in a press release.
The New York State DEC ended up having to euthanize the bear because officials said the bear posed a threat to others. Officials also wondered if the bear was rabid.
Potentially Rabid Bear Attacks Child In Backyard In Bedford, New York
The Westchester County Health Department confirmed the bear was tested for rabies.
"Unusual behavior may be the first sign of rabies in an animal. A rabid animal may become either abnormally aggressive or unusually tame. It may lose fear of people and become excited and irritable, or, conversely appear particularly passive and lethargic. Staggering and frothing at the mouth are sometimes noted," the Westchester County Health Department stated in a press release.
Officials confirmed the bear tested negative for rabies.
"If you see an animal that is acting aggressively, stay away from it and contact local police immediately," Westchester County Health Commissioner Sherlita Amler stated.
Officials advise any physical contact with a wild or unfamiliar animal should be reported to a health care provider.
"All animal bites or contacts with animals suspected of having rabies must be reported to the Westchester County Department of Health at (914) 813-5000, 24 hours a day," the Westchester County Health Department said.
The 10 Most Invasive Animals & Insects in New York State
There's nothing worse than an unwanted guest.
Giant Horror Plant
A "giant horror plant" that can cause blindness and severe burns is still in New York State, despite the best efforts from New York officials.
The 10 Best Counties To Live In New York State
Is your hometown's county considered by
Niche
one of the best in New York State?
More From Hudson Valley Post