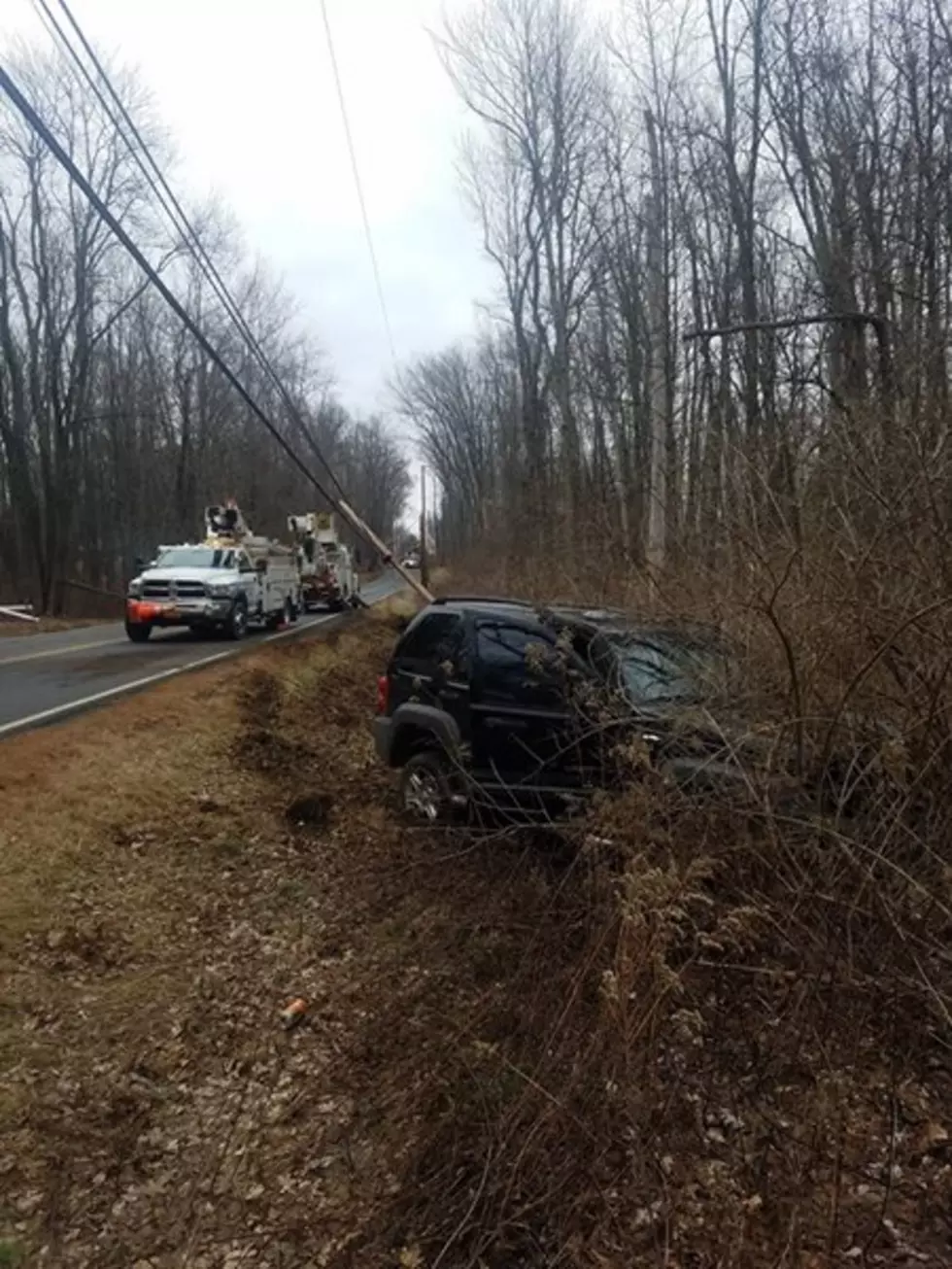 Police: Unlicensed Hudson Valley Man High On Heroin Crashes Into Pole
Red Hook Police Department
A Hudson Valley man who crossed the double yellow lines and smashed into a pole is accused of driving under the influence of heroin.
On Friday just before 1 p.m., Red Hook police responded to a 911 call reporting a single vehicle auto accident on East Kerley Corners Road in the Town of Red Hook.
After responding, it was determined that 37-year-old David A. Burgsma, 37 of Red Hook was traveling westbound on East Kerley Corners Road in a 2002 Jeep when he crossed the double yellow lines in the eastbound land and left the roadway striking a telephone pole, police say.
The impact of the crash was so severe, that the pole snapped in half and wires came down across the road.
Bergsma was allegedly found to be operating the vehicle under the influence of heroin, with a revoked driver's license and did not have an interlock device in the vehicle. An interlock device was court ordered from a previous DWI arrest, police say.
Bergsma is also accused of being in possession of hypodermic needles and empty bags of heroin.
Bergsma was charged with driving while impaired by drugs, aggravated unlicensed operation of a motor vehicle, operating a vehicle without an interlock device, as well as criminal possession of a
hypodermic instrument, all misdemeanors.
Bergsma was arraigned in Town court and remanded to jail on $20,000 bail.
The Red Hook Police Department were assisted on scene by the Red Hook Fire Department, Northern Dutchess Paramedics and Central Hudson.