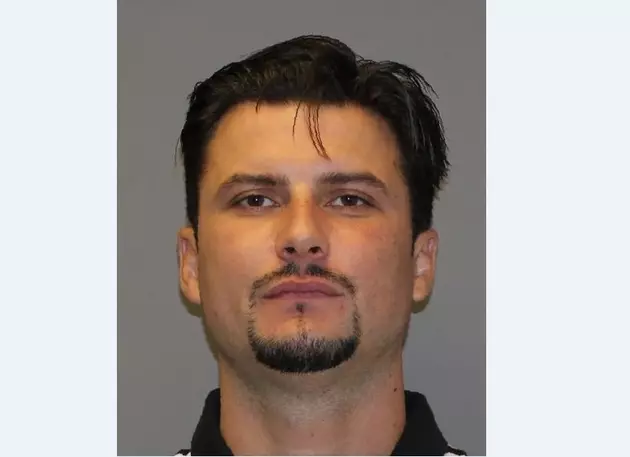 Police: Man Who Caused Fatal Taconic Accident Was Driving with His Knees
New York State Police
A man who caused a three-car crash that killed four on the Taconic State Parkway was allegedly driving with his knees. The death toll included his 2-year-old daughter.
On Friday, Nerim Sinanovic was charged with four counts of criminally negligent homicide, a class E felony, reckless driving and unreasonable speed.
Sinanovic was charged following a yearlong investigation into the Aug. 15, 2015 crash.
Sinanovic took his hands off the steering wheel, turned towards the back seat, and steered with his knees, police say.
As the vehicle began to veer to the right, Sinanovic's wife grabbed the steering wheel causing the 2004 BMW sport utility vehicle to veer to the left, continue up and over the dividing center median between the north and southbound lanes.
The BMW struck a 2001 Toyota operated by Donald M. Mulvaney, 63, of Brooklyn and a 2015 Ford operated by 28-year-old Tara F. Duggins of Hampton, Virginia. A 2003 Acura, driven by 27-year-old Jennifer Enriquez of Peekskil sideswiped Mulvaney's vehicle and came to rest after striking the center guide-rail.
Ledell Mulvaney, 61, and Kathrine Mulvaney, both passangers in Donald Mulvaney's car were killed instantly. Donald later also died.
Sinanovic's 2-year-old child, Leona, was also killed in the crash. Sinanovic and two other passengers in his vehicle suffered non-life threatening injuries.
Sinanovic surrendered himself Friday morning. He was arraigned in the Westchester County Justice Court and remanded to the Westchester County Jail on $10,000 bail.
The following agencies also responded to the scene of the collision: The New York State Park Police, Yorktown Police Department, Yorktown Heights Fire Department, Millwood Fire Department, Yorktown EMS, Lake Mohegan EMS, Mt Kisco EMS, Ossining EMS, Peekskill EMS, Somers EMS, Westchester County Department of Emergency Services EMS, Cortlandt Regional Paramedic, Ossining Tri-Village Paramedics, Mt Pleasant Paramedics, Westchester County EMS Paramedics, and StatFlight - Lifenet Air 1.
More From Hudson Valley Post