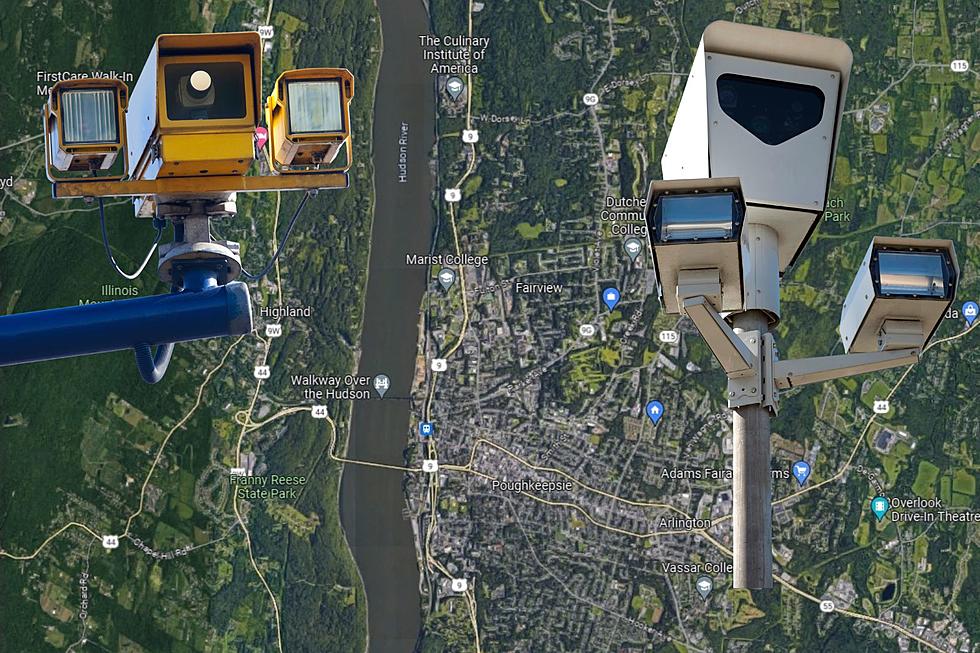 Do These New York Roads Need Speed Cameras?
Canva/Google Maps
What roads do you think would benefit from speed enforcement cameras?
Over the last few months, the topic of speed enforcement cameras being installed on specific roads has once again become a hot-button issue. There have been rumors in the past about the possibility of speed cameras being put into use on certain roads in the Hudson Valley region but those rumors have yet to actually happen, but what if they did start using them on specific roads?
We Get to Pick the Roads Speed Cameras Get Installed on?
Let's say that lawmakers have announced that they have decided to begin installing speed cameras on New York roads, but before they do they want New Yorkers to pick the roads they put them on. Is there a road that you drive on in New York that you think would be a good place to put a speed enforcement camera? That question was answered by a bunch of Hudson Valley drivers and the roads that got the most mentions are as follows:
684
Interstate 684 (I-684) go many mentions from drivers with almost everyone agreeing that people drive WAY too fast when traveling on it. Mark texted us and put it perfectly,
"684 needs speed cams, but they would heat up from overwork and catch fire the first day!"
684 runs north-south, mostly in northern Westchester County, and is a popular choice for commuters to drive from the Hudson Valley to New York City.
84
With just over 70 miles of Interstate 84 running east-west through New York, I-84 was suggested by many. Sue texted
"If you are going 75 mph in the left lane and someone is tailgating you and flashing their lights for you to get out of their way they need to get a ticket! It happens to me regularly on 84."
Taconic State Parkway
Kelli in Highland suggested speed cameras for one of the scariest roads to drive on in New York. The Taconic has always been the one road in New York that scares me every time I drive on it. Not only do drivers drive way too fast on it but there are certain sections that are so narrow that I hold my breath when someone goes flying by me.
Hudson Valley Roads That Need Speed Cameras
The following Hudson Valley roads have been suggested for speed cameras by drivers like you. The roads include Route 17, Route 211, 209, Route 376, Route 9W, and the road with the most mentions by far...Route 9!!! Drivers said the entire stretch of Route 9 from Columbia County all the way through Rhinebeck, Poughkeepsie, Wappingers Falls, and Fishkill could use cameras to slow drivers down.
Speed Cameras in the Hudson Valley
A Hudson Valley police officer heard about us talking about the possibility of cameras on the Wakin' Up with CJ and Jess Show and sent us this message,
"Hey CJ, I was listening to the show on the way to work, and as a police officer, I feel as if it would be nearly impossible for speed cameras because you can't prove who is actually driving the car. The registered owners of vehicles aren't always the drivers."
We've reached out to the Department of Transportation about the possibility of speed cameras being installed on Hudson Valley roads and they told us recently that there are NO plans for cameras in the Hudson Valley.
Worst Hudson Valley Bridges to Drive Across
The five main Hudson river crossings ranked from worst to first with commuter comments.
10 of the Strangest Things Found in Hudson Valley Cars
These items were found in cars all across the Hudson Valley
More From Hudson Valley Post