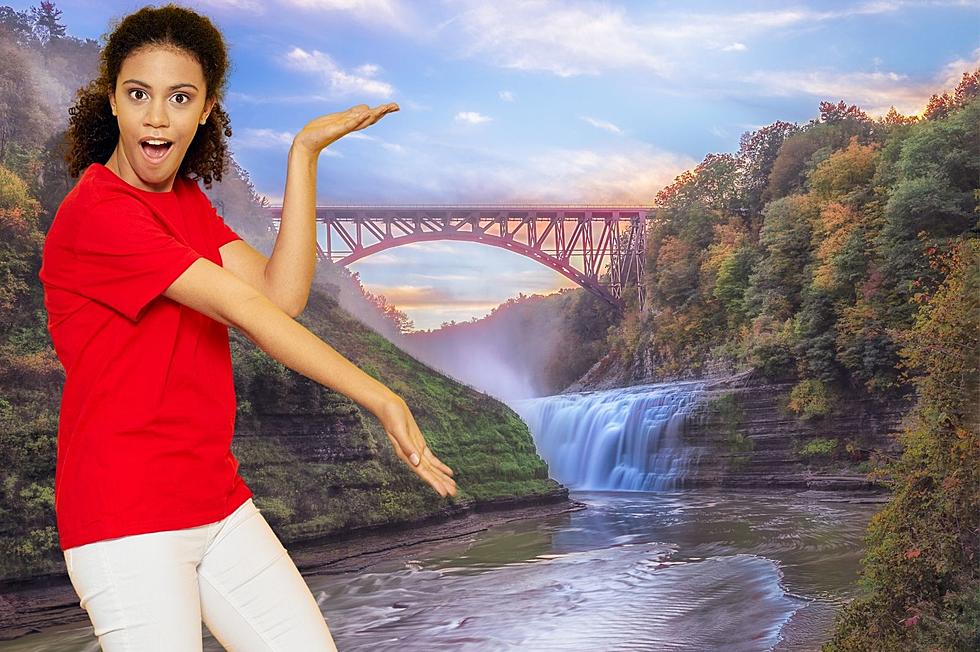 Must-Visit Places In Upstate New York Recommended By Actual Residents
Canva/Samantha Kennedy via Unsplash
The text from my mother read, "Kelly Clarkson moved to NYC. It would be great if she'd visit you. I think you would get along together so well."

After reading my mom's text about Kelly Clarkson moving to NYC and potentially visiting me, I couldn't help but smile. While I appreciate my mom's belief in my superpowers, I must admit that I don't possess the ability to convince a megastar like Kelly Clarkson to come and visit a humble radio personality like me in a small town in Upstate New York.
I have to admit that I would enjoy casually hanging out with Kelly Clarkson, and I'm flattered that my mom believes we would get along well but the chances of such a thing ever happening are slim to none.
In 2020, Kelly and her ex-husband Brandon Blackstock went through a highly publicized split, and their divorce was finalized in 2022. Kelly recognized the need for a fresh start in this new chapter of her life, as many people often do.
Knowing that Los Angeles wasn't the right place for her fresh start, Kelly considered starting anew in Montana. However, logistical constraints with her show tapings made that option impractical. Ultimately, she decided to give New York a shot and discovered what we already knew -  that the East Coast is the best coast.
Now officially a resident of New York City, Kelly's life is undoubtedly chaotic. However, it would be wonderful if she could find time amidst her busy schedule to visit the Upstate area. After all, New York has so much to offer beyond the hustle and bustle of the City.
So, here's the question we asked: If you were able to recommend one magical must-visit place in Upstate New York to Kelly Clarkson, where would it be? What destination do you believe every New Yorker should experience at least once in their lifetime?
14 Must-Visit Places in Upstate New York As Recommended by Actual Residents
Upstate New York is filled with incredible must-visit places. These are 14 places that actual residents say everyone should visit at least once in their life.
Gallery Credit: Traci Taylor
Amazing Facts About "The Bridges of Upstate New York"
There are hundreds of bridges all across Upstate New York. Here is a sample of some of the most interesting. They run from a bridge that is visited by nearly a million people each year, to the oldest covered bridge in the United States.
Gallery Credit: Chuck D'Imperio
More From Hudson Valley Post