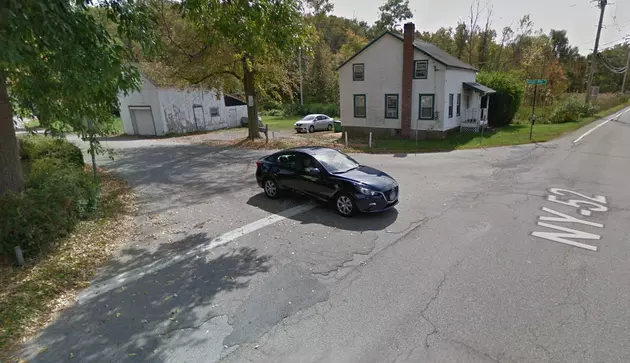 Man Injured After Driving Into Hopewell Junction Home
Google Maps
A man totaled his car and suffered injuries to his face and head after his car crashed into a Dutchess County home.
On Wednesday around 6:30 p.m., East Fishkill Police responded to a report of a car into a house at the intersection of Route 52 and Hosner Mountain Road in Hopewell Junction.
Arriving officers determined that the car that crashed into the home was the same car that police were looking for following reports of an erratic driver in the area.
The car, a 2001 Mercury sedan, traveling East on Route 52 lost control and struck a house on the corner of Hosner Mountain Road, causing substantial damage to the home, police say.
The car was totaled. The driver, 32-year-old Brett Augustowski, of Lake Peekskill suffered facial and head injuries. He was taken to a local hospital.
The cause of the accident continues to be under investigation and no charges have been filed against the driver at this time.
Check out this weeks top 5 stories, including a critical blood shortage in the state and a manhunt for 2 people wanted for attempted murder
More From Hudson Valley Post