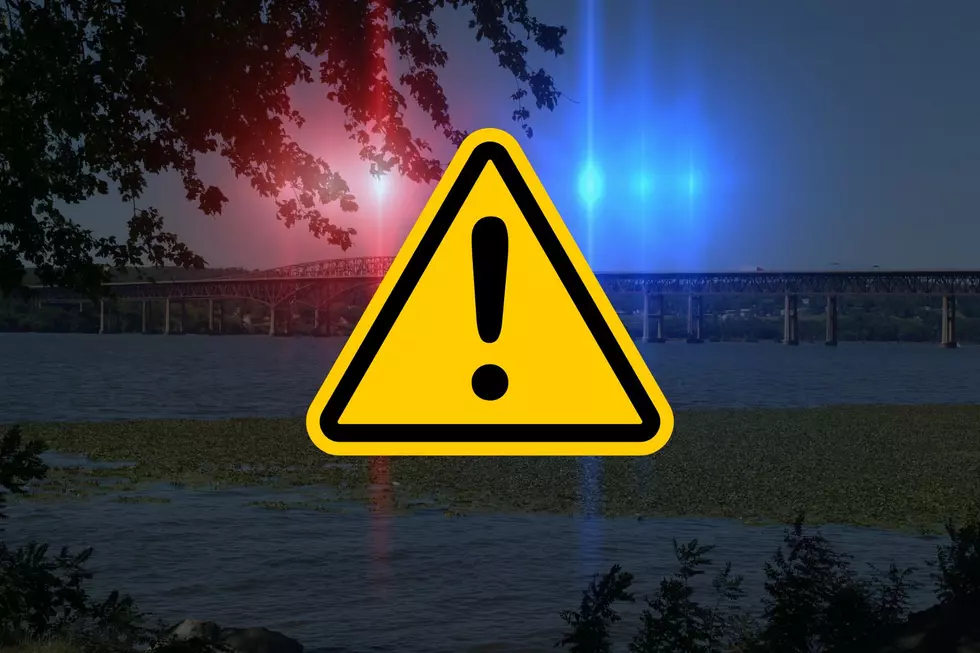 Update On Scary Crash that Closed Newburgh-Beacon Bridge
nancykennedy
More details have emerged from a scary crash today on the Newburgh-Beacon Bridge that brought massive police activity and huge traffic delays. Here's what we know so far.
Police Activity on the Newburgh Beacon Bridge
"Stay away from Newburgh Beacon Bridge, tons of police activity", warned an East Fishkill resident at around 2pm. Comments came flooding in. "Head on collision eastbound. People are reporting that it was a result of a car chase...", said one commenter. "I84 is closed Eastbound in the area of Rt 9W", warned another. A new traffic update added details.
Wring-Way Crash on the Newburgh-Beacon Bridge
"A vehicle [allegedly] involved in a police chase was driving the wrong way across the Newburgh-Beacon Bridge... going Westbound, in the Eastbound lanes. The vehicle reportedly hit a vehicle near Exit 39, possibly a truck" said our station's traffic reporter. The New York State Bridge Authority (NYSBA) also shared information.
Traffic Advisory in Orange and Dutchess Counties
"Currently [as of 3:22pm], there is still police activity on the eastbound side of I-84, at the interchange with Route 9W. While traffic on the bridge is moving in both directions, heavy delays remain at the bridge and in the immediate vicinity on I-84. We advise the public to seek alternate routes at this time", said Chris Steber, Public Information Officer from the NYSBA.

The accident comes just weeks after the bridged announced its construction completion, completely separating east and westbound traffic on the bridge.
The 5 Most Dangerous Roads In New York State
The most dangerous roads in New York.
7 Of the Most Unsafe Streets in Newburgh, New York
There are the 7 Most unsafe streets in Newburgh according to Crime Grade.
More From Hudson Valley Post