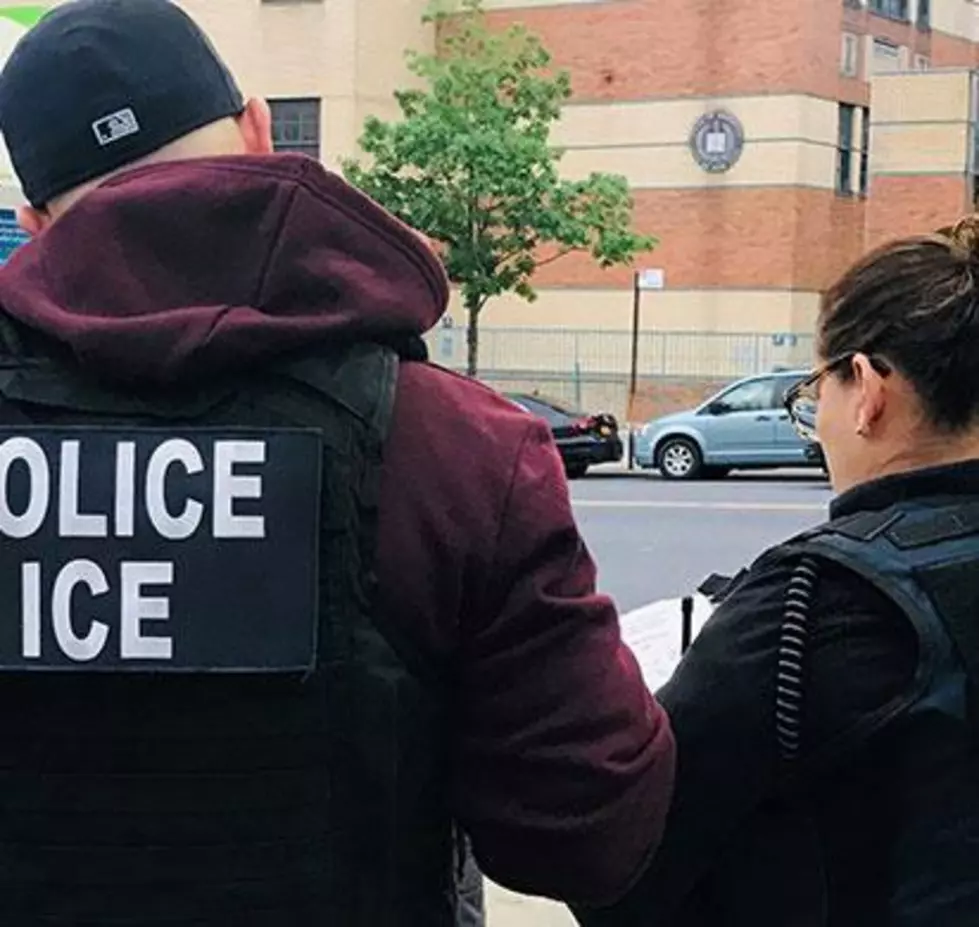 ICE Arrests 31 in New York State, 6 in Hudson Valley
ICE
ICE arrested 31 people in New York State including a number from the Hudson Valley.
Officers from U.S. Immigration and Customs Enforcement's (ICE) Enforcement and Removal Operations (ERO) in New York arrested 31 people during a 5-day enforcement surge, from May 19-23, in New York City, Long Island and the Hudson Valley.
The effort focused on people ordered to be removed from the U.S. with criminal convictions or pending charges, officials say. All 31 were arrested for violating U.S. immigration laws.
Of those arrested, more than 26 were convicted criminals or had criminal charges pending, more than 29 had been issued a final order of removal and failed to depart the United States, or had been previously removed from the United States, according to ICE.
Some of the individuals arrested during these enforcement actions may face federal criminal prosecution for illegal re-entry after removal.
Of the 31, six are from the Hudson Valley. In Brewster, a citizen of Guatemala, with an outstanding removal order, who was previously convicted of assault and resisting arrest is among those arrested from the Hudson Valley.
ICE didn't go into details about the others arrested in the Hudson Valley but announced arrests were also made in Poughkeepsie, Newburgh, Chester, New Paltz and Pleasantville.
The arrestees include nationals from: China, Dominican Republic, El Salvador, Grenada, Guatemala, Honduras, India, Jamaica, Mexico, Peru, St. Kitts, and Ukraine.
More From Hudson Valley Post