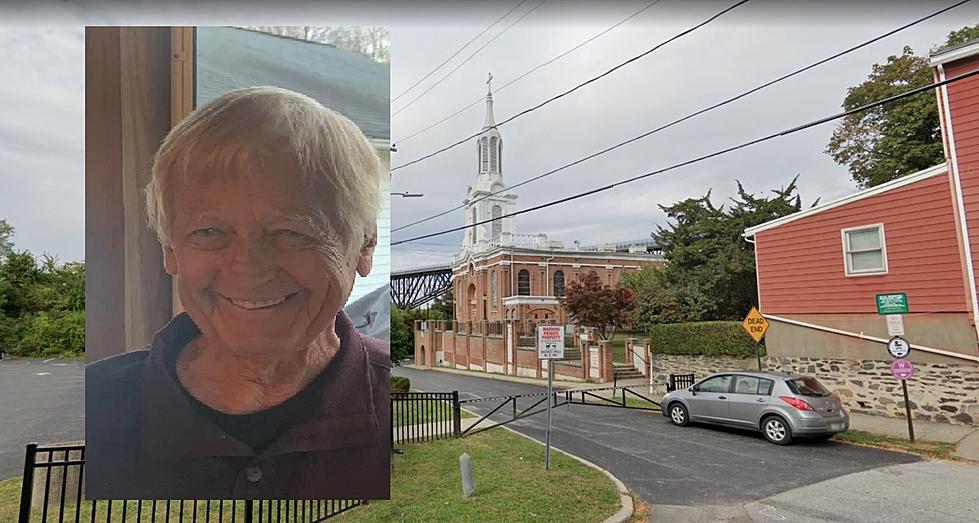 Hudson Valley Heroes Bring Dad 'Back To Life' Inside New York Church
David Vandewater/FB/Google
Five Hudson Valley residents are credited with saving the life of a father who nearly died inside a local church.
A group of Dutchess County firefighters are being called heroes for saving the life of a man in a church.
"A huge Thank you for the Power of Prayer and for the City of Pok Fire Fighters Tom Davison, Dan Richards, Ron Holder, Andy Clegg and Ex-Chief Mark Johnson," David Vandewater wrote on Facebook.
Man Goes Into Cardiac Arrest At Poughkeepsie, NY Church.
On Sunday after 4 p.m., Vandewater's father went into cardiac arrest just as church was starting at Our Lady of Mount Carmel Church in Poughkeepsie.
Vandewater, of Hyde Park, said his dad was unresponsive for 14 minutes.
The Church of Our Lady of Mount Carmel is a historic Roman Catholic parish church building located on Mill Street in Poughkeepsie. It opened in 1913.
Poughkeepsie Firefighters Save Mans's Life.
The City of Poughkeepsie firefighters sprang into action and saved Vandewater's father's life, according to Vandewater.
"These men brought him back to life and all of the Prayers that followed has my Father talking to us today. The outpouring of Prayers and Support was amazing and I know helped him to get back to us," Vandewater wrote on Facebook. "Thank you to the Parish of Mt. Carmel, My Wife, My Family, Aunts, Uncles and Cousins, and a Big Thank You and I love you to my Son Braydon who was right next to my Father when he collapsed. He was calm and Strong and handled the situation at hand. Too many people to Thank but much appreciated. Please keep the Prayers coming as they are still needed."
City of Poughkeepsie Firefighters Save Man's Life At Our Lady of Mount Carmel Church
More information about how the firefighters saved the man's life hasn't been released.
"Great job by everyone involved," City of Poughkeepsie Fire Department NY Local 596 wrote on Facebook while sharing Vandewater's post.
Man Remains in ICU in Hudson Valley
The man remains in ICU but is said to be awake and alert.
"There is still some cause for concern but he is much better than he was (Sunday.) "He is doing well. He is still in the ICU and being treated but he is awake, alert and in good spirits. Once again, a Big Thank You to all who helped, Prayed and contacted us about him. It's amazing," Vandewater wrote on Facebook.
Detroit Style Pizza in Poughkeepsie, New York
Tips For Going To the Walkway Over the Hudson
List of Upstate New Yorkers Reported Missing Since 2000
Top 5 Worst Places to Live In New York State
The places that might not be the best places to live in New York based on things to do or crime rates.
More From Hudson Valley Post