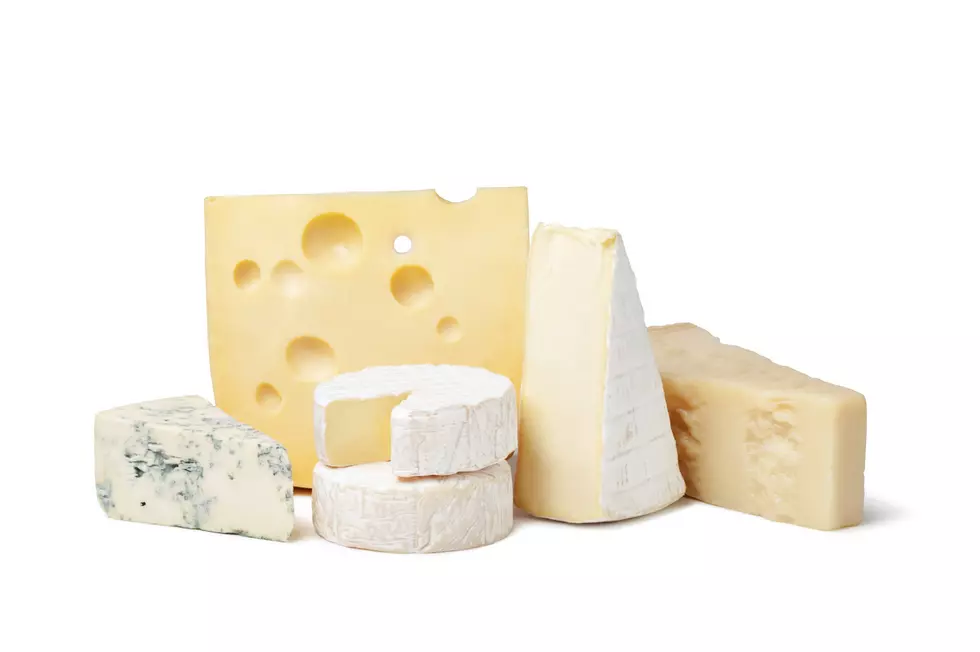 How Are You Celebrating National Cheese Day, Hudson Valley?
gresei
Another one of those random holidays we didn't know we needed to celebrate, and this one's a biggie...
Happy National Cheese Day - June 4th 2019!
From Abbaye de Belloc to Zwister, this according to the A-Z listing on cheese.com, there are more than 1,000 types of cheeses to pick from to celebrate this special day.  Now I don't know about you, but as someone who claims to LOVE cheese, in my lifetime i've probably only actually tried like 5% of that list, if that.
Anyway, back to the celebrations.  Are there any Hudson Valley spots you recommend to celebrate today's cheesy (in the best way) festivities?
Since I have a toddler who can demolish an entire bag of string cheese in one day, we go through those pretty quickly, but the cheese we don't share with her usually comes from Adams or local farms.  I love a freshly made mozzarella (i'm Italian, you knew that was coming), swiss and feta, but my number one go-to cheese - most definitely port wine!  Anyone else a fan of the bright orange/reddish cheese that comes in slices, rolled with nuts or in this handy portable tub??
My advice today, try a slice of something new, nacho average cheese :)
More From Hudson Valley Post