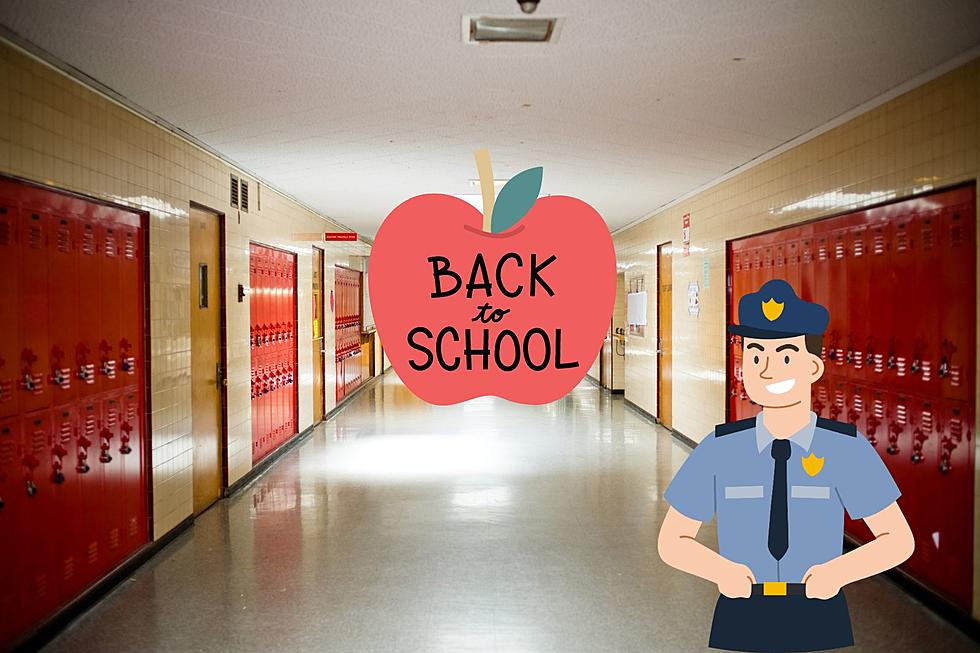 Enhanced School Resource Officer Program Launched in Dutchess County
canva
As the parent of a third grader, it's still somewhat difficult to manage the feelings associated with all of the safety precautions in place in our schools. Are all of these trainings and drills and precautions necessary? Absolutely, but does that make it any easier to think about my eight-year-old going through emergency evacuation drills and procedures? Never.
School Resource Officer Program In Dutchess County
There are several models that provide guidelines for school districts around the world to follow when it comes to school safety procedures. In Dutchess County, The Sheriff's Office School Resource Officer Program has been used as the national model, according to the office of Sheriff Kirk Imperati.
It is operated as a proactive initiative based on prevention, education, and  intervention where specially trained and experienced Deputy Sheriff's are placed in our schools on a full-time basis.
The goals of the program include creating a safe school environment that is conducive to learning while also promoting awareness of the law and safety issues. The School Resource Officers (SROs) in Dutchess County serve as a confidential advisor, a source of counseling, working with administration and also bringing the gap between youth and law enforcement.

Enhanced Dutchess County SRO Program For 2023
As school doors opened for the first time for the 2023-2024 academic year across Dutchess County on Wednesday, September 6th, Sheriff Imperati announced that the SRO Program across the county has been enhanced for the school year.
An additional School Resource Officer has been assigned to the Wappingers Central School District for 23-24, bringing the total across the county to 12.
In addition to Wappingers Central School District, SROs are present in the Arlington Central School District, Pawling Central School District, Dover Central School District, Webutuck Central School District, Millbrook Central School District, Pine Plains Central School District, and Dutchess Boces-Salt Point Campuses.
Sheriff Imperati and the men and women at the Sheriff's Office are extremely committed to the safety of all students and staff in our Dutchess County Schools, and helping to provide the safest and most productive learning environment possible is a top priority of the Sheriff's Office. Sheriff Imperati would like to wish students and staff all the best as they return to the classrooms this fall.
Hudson Valley School Mascots, Ranked
5 New York Schools Districts Ranked in Top 10 in America
More From Hudson Valley Post