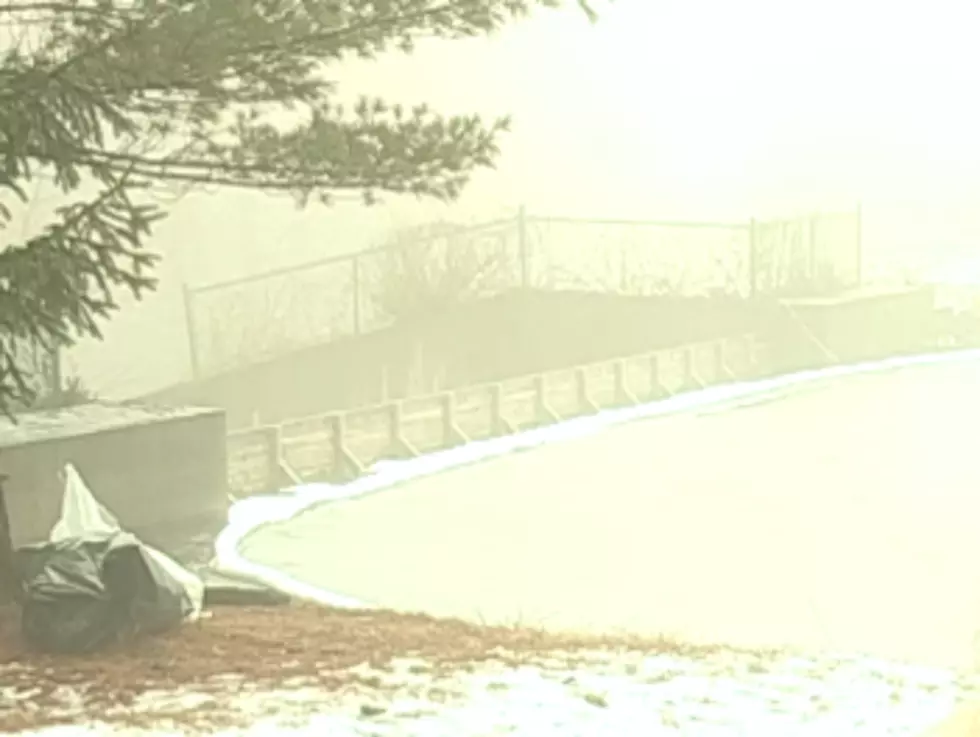 Damaged Fuel Line Caused Oil to Seep Into New Paltz Water
New Paltz Public Access/Youtube
Officials believe a fuel line was accidentally damaged which caused oil to seep into New Paltz's drinking water supply.

Enter your number to get our free mobile app
Earlier this week, Village of New Paltz residents reported an odd smell and taste coming from the village's drinking water.
Officials isolated the likely cause of the sheen observed on Reservoir #4 to a compromised underground fuel line for the village's water treatment plant heating system, according to Gov. Andrew Cuomo's office.
Wednesday afternoon the Village of New Paltz provided more details.
"During the installation of our water plant's new filtration system, we believe a third-party contractor accidently [SIC} damaged the fuel line to our treatment plant's oil furnace creating a slow seepage leak into the ground approximately 500 feet from our reservoir #4 on the Mountain Rest Road water treatment plant property. We believe oil began to leak from the damaged line once heat was turned on this winter and oil seeped through the ground to the reservoir,"  the Village of New Paltz wrote on Facebook.
Gov. Andrew Cuomo announced on Wednesday around 4 p.m., preliminary results from the Village of New Paltz water storage tanks show non-detectable levels for petroleum compounds. The samples are critical in determining the breadth and time needed to flush the village water system and lift the do not drink advisory.
"I'm pleased to announce that after quickly mobilizing state resources and locating the source of the contamination, our tests show non-detectable levels for petroleum compounds in the New Paltz water system," Cuomo said. "Protecting our water supply is critical to protecting public health and safety and now that we've identified the problem and have encouraging test results, we will continue our efforts to restore access to clean water to this community."
Flushing continued throughout the day Wednesday and additional samples will be collected Thursday. Those results will help determine when the do not drink advisory can be safely and effectively lifted.
"As of Wednesday, we changed to exclusively use NYC DEP's Catskill Aqueduct water. We can now utilize NYC water and/or reservoirs 1-3 as needed,"  the Village of New Paltz wrote on Facebook.
It's still unclear when the water system will be back online.
Free potable water will continue to remain available until further notice at village hall and at the Meadowbrook, Huguenot Park, and Town and County apartment complexes.
New Paltz Central School District reopened for school on Wednesday. Two days of water have been provided to New Paltz schools, officials say.
More From Hudson Valley Post