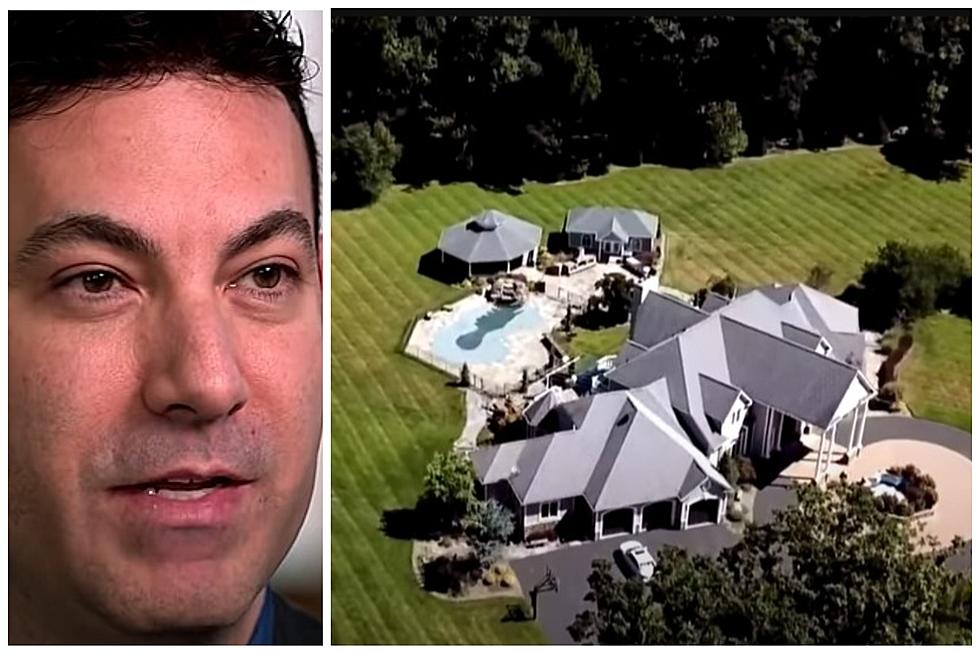 Wife Sues Hudson Valley Doctor, Lawyer For 'Murder-For-Hire Plot'
Oxygen/YouTube
A Hudson Valley woman is suing her husband, a doctor, and his sister, a lawyer, for alleged second attempt to have her killed.
Susan Bernstein filed a civil lawsuit late last month in the Supreme Court of the State Of New York County Of Rockland
Wife Of Rockland Doctor Sues Over Alleged Murder Plot
Bernstein filed a civil lawsuit last month against her estranged husband Ira Bernstein, his sister Jaclyn Goldberg and Goldberg's White Plains law firm, seeking an undisclosed amount money for emotional distress.
Ira is a former Rockland County podiatrist. He served close to five years behind bars after he and a girlfriend pleaded guilty to trying to have Susan murdered in 2015.
Hudson Valley Man and Girlfriend Admit to Plotting Wife's Death
In 2017, Bernstein and his girlfriend, Kelly Gribeluk, a former mortician and aspiring model, both pleaded guilty to attempting to hire someone to kill Bernstein's estranged wife. The pair offered a hitman $100,000 to kill Susan.
They also admitted to a plot to rough up insurance investigators who were preparing a fraud case against Bernstein's podiatry business.
At the time Bernstein owned Rockland Podiatry in Suffern and Bardonia.
For all the news that the Hudson Valley is sharing make sure to follow Hudson Valley Post on Facebook, download the Hudson Valley Post Mobile
Prosecutors say that Bernstein tried to hire someone to kill his wife and make it look like an accident. Conversations about the plot were caught on wiretaps and video.
Former Podiatrist From Ramapo And Westchester County Lawyer Indicted On Multiple Counts
The lawsuit stems for an alleged second attempt to have Susan killed.
In June, 49-year-old Ira Bernstein of Montebello, New York and his sister, 40-year-old Jaclyn Goldberg of Bedford, New York were indicted by a Rockland County Grand Jury following an investigation conducted by the Town of Ramapo Police Department with the assistance of the Rockland County District Attorney's Office.
From July 29, 2022 through September 21, 2022, Bernstein allegedly tried to hire a landscaper murder his wife. officials say.
Goldberg, a Westchester County lawyer, is accused of helping her brother try to cover up the murder-for-hire plot.
Both have pleaded not guilty.
Plant Some Of These In Your New York Garden to Keep Mosquitoes Away
New York State is home to about 70 species of mosquitoes. Mosquitoes occasionally they can transmit disease. According to
New York State Of Health
, some mosquito species have the potential to transmit disease-causing viruses, should those viruses be present in New York.
How do you keep these dangerous creepy crawlies away from you and your yard? Well, you could spend a small fortune on citronella candles all summer long. Or you can plant some of these 11 plant varieties around your garden or yard:
20 Worst Places to Live in New York State
A list highlights the worst places a New York resident can call home. A number of places in the Hudson Valley made the list, including one that was ranked the worst place to live.
Giant Horror Plant
A "giant horror plant" that can cause blindness and severe burns is still in New York State, despite the best efforts from New York officials.
The 10 Best Counties To Live In New York State
Is your hometown's county considered by
Niche
one of the best in New York State?
More From Hudson Valley Post