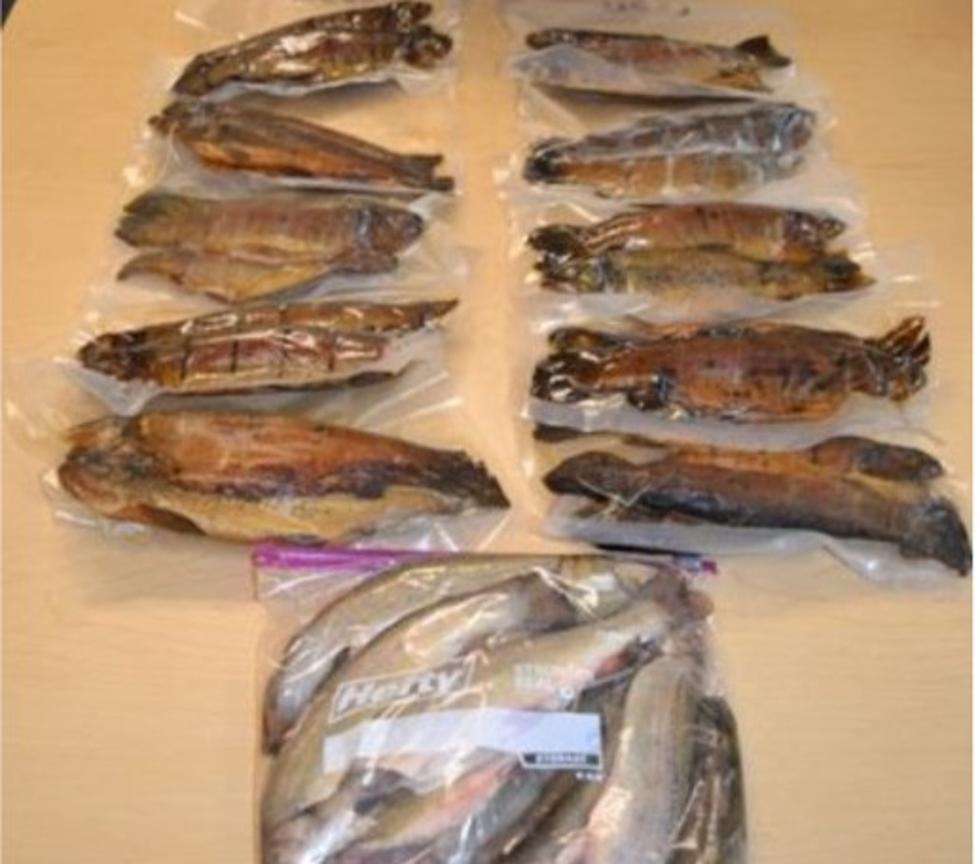 Undercover Operation Nabs Illegal Fish Sales In Upstate New York
DEC
A Hudson Valley resident is accused of selling freshly caught fish.
On Thursday, the New York State Department of Environmental Conservation released its latest "Environmental Conservation Police on Patrol" report.
Illegal Commercialization of Trout - Orange County
Last month, a Deerpark, New York pleaded not guilty in Deerpark Town Court to charges related to the illegal commercialization of trout.
For all the news that the Hudson Valley is sharing make sure to follow Hudson Valley Post on Facebook, download the Hudson Valley Post Mobile
"The arraignment followed a months-long investigation stemming from a tip alleging the subject was selling trout by the Neversink River in Orange County. ECOs confirmed the operation by going to the individual's social media page where the subject had posted prices, information about fish preparation, and instructions on where and when to meet up for purchases," the DEC stated in a press release.
Undercover Operation Nabs Illegal Fish Seller In Orange County, New York
Investigators then set up an undercover operation and purchased wild trout in vacuum-sealed bags and freshly caught brook trout from the subject, according to the DEC.
A search warrant was executed at the unnamed person's home after the undercover purchase. Police seized about 40 pounds of trout valued at $745, the DEC reports.
"It is illegal to sell trout in New York State, as well as Atlantic salmon, black bass, walleye, muskellunge, and venison," the DEC said.
Air-Breathing Fish That Eats Animals Found in Hudson Valley, New York
An invasive fish from Asia that can live on land for days and uses its sharp teeth to eat animals has been spotted in the Hudson Valley and other parts of New York State.
Nearly 50 Children Have Recently Gone Missing From New York State
In just a few months around 50 children from New York State and the Hudson Valley went missing
If You See Purple Paint in New York You Need To Leave Right Away
Do you know what to do if you see purple paint in New York State? The easiest advice, run. Here's why.
More From Hudson Valley Post