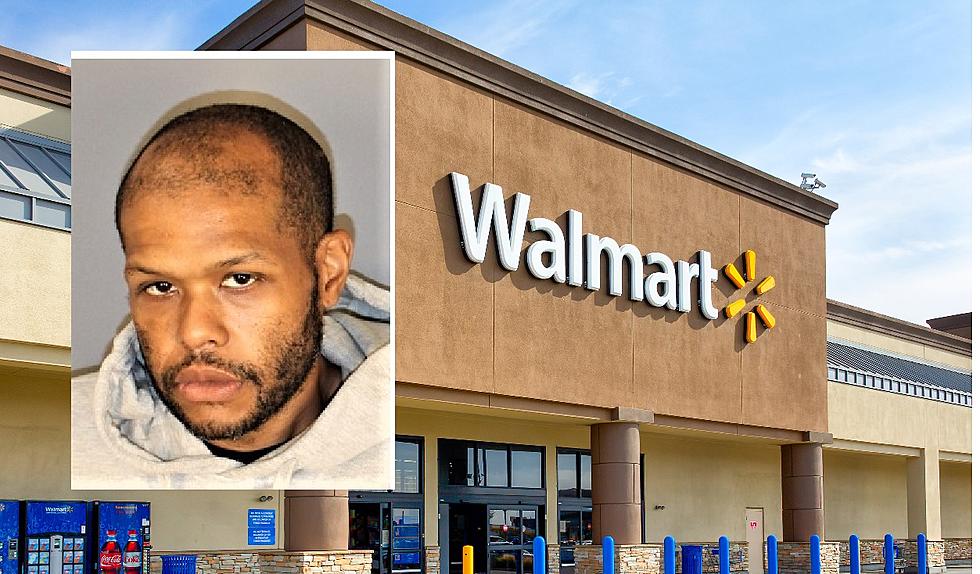 SO: Upstate New York Man Stole From Hudson Valley Walmart, More
SCSO/Getty Images
Police report they are happy to have this criminal off the streets after stealing from a number of local stores.
A Hudson Valley man is accused of stealing from a local Walmart and liquor store. This week the Sullivan County Sheriff's Office announced the arrest of a Monticello man.
Monticello, New York Man Accused Of Strong Arm Robbery
On Wednesday, August 23, 2023, the Sullivan County Sheriff's Patrol responded to a report of a "strong arm" robbery at Kaz's Wines & Liquors in the Thompson Square Mall in Monticello.
A store employee told arriving deputies that he was injured after confronting a shoplifter who was trying to put wine into his backpack and flee the store.
The suspect fled the scene before police arrived
Police: Same Sullivan County, New York Man Accused Of Stealing From Walmart
A follow-up investigation eventually led to the identification of the suspect as 37-year-old Jamil T. Fasenntao of Monticello, police say.
For all the news that the Hudson Valley is sharing make sure to follow Hudson Valley Post on Facebook, download the Hudson Valley Post Mobile
He was arrested last Wednesday after he was allegedly caught shoplifting at Walmart.
He also admitted to the liquor store robbery, according to police.
Fasenntao was charged with robbery, a felony and petit larceny, a misdemeanor.
He was arraigned before Thompson Town Justice Sharon Jankiewicz and sent to the Sullivan County Jail in lieu of $10,000 bail.
Sullivan Sheriff Mike Schiff said that "his deputies were glad to solve this crime and get this suspect off of the street."
Most popular grocery stores in America
Nearly 50 Children Have Recently Gone Missing From New York State
In just a few months around 50 children from New York State and the Hudson Valley went missing
Giant Horror Plant
A "giant horror plant" that can cause blindness and severe burns is still in New York State, despite the best efforts from New York officials.
The 10 Best Counties To Live In New York State
Is your hometown's county considered by
Niche
one of the best in New York State?
More From Hudson Valley Post