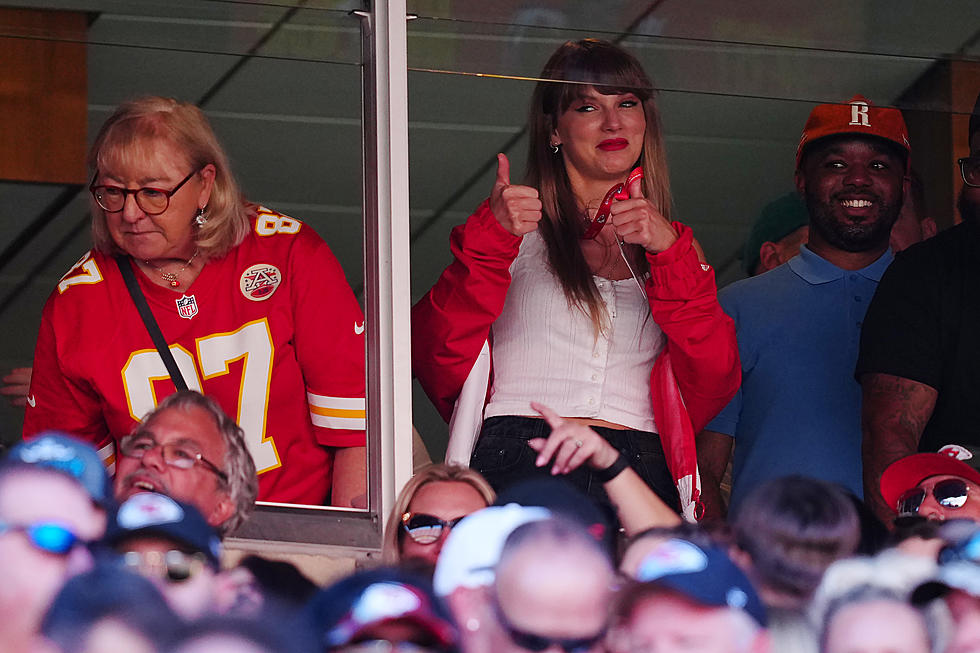 Secret Way To Snag Taylor Swift Ketchup, Ranch In New York State
Getty Images
Never in our "Wildest Dreams" did we think Taylor Swift would inspire a condiment that New York State residents hope to call "Mine!"
Do you want to get your hands on a Taylor Swift-inspired condiment?
Taylor Swift Breaks Internet
Taylor Swift May Appear At MetLife Stadium.
There are now rumors that Swift will also be at the Chief's game against the New York Jets on Sunday, Oct. 1.
After those rumors started, StubHub reports they've seen ticket sales for the game have nearly tripled.
For all the news that the Hudson Valley is sharing make sure to follow Hudson Valley Post on Facebook, download the Hudson Valley Post Mobile
Taylor Swift-Inspired Condiment
During the Chiefs game last Sunday, a photo went viral of Swift eating chicken tenders. A photo shows Swift with a plate that featured one chicken strip, ketchup and "seemingly ranch.
"Taylor Swift was eating a piece of chicken with ketchup and seemingly ranch!," a Swift fan account wrote on X (formerly Twitter).
That photo has inspired a new ketchup. The Kraft Heinz Company is creating a new, limited-time condiment called "Ketchup and Seemingly Ranch."
"It's a new Era for Heinz. Introducing Ketchup and Seemingly Ranch. Limited-edition bottles coming soon. #SeeminglyRanch #ItHasToBeHeinz," Heinz wrote on Instagram.
Heinz told Fox Business the company is releasing 100 bottles of "Ketchup and Seemingly Ranch."
Why 100 Bottles
If you're wondering, 100 is Kelce's jersey number, 87, plus Swift's favorite number, 13. How cute.
"We know Heinz fans have an irrational love for the brand, and Swifties will do anything for their Pop Icon, so it only made sense to blend the two together!," Heinz said.
The company says on Instagram they will announce how you can get your hands on this condiment in the near future.
LOOK: The most famous actress born the same year as you
Many of the actresses in this story not only made a name for themselves through their collection of iconic performances, but also through the selfless, philanthropic nature with which many of them approached their stardom. In an age of flipping the script on societal norms, many of these actresses are using their voices and platforms to be advocates for those who are otherwise unheard.
Gallery Credit: Ben Wittstein
Nearly 50 Children Have Recently Gone Missing From New York State
In just a few months around 50 children from New York State and the Hudson Valley went missing
If You See Purple Paint in New York You Need To Leave Right Away
Do you know what to do if you see purple paint in New York State? The easiest advice, run. Here's why.
More From Hudson Valley Post