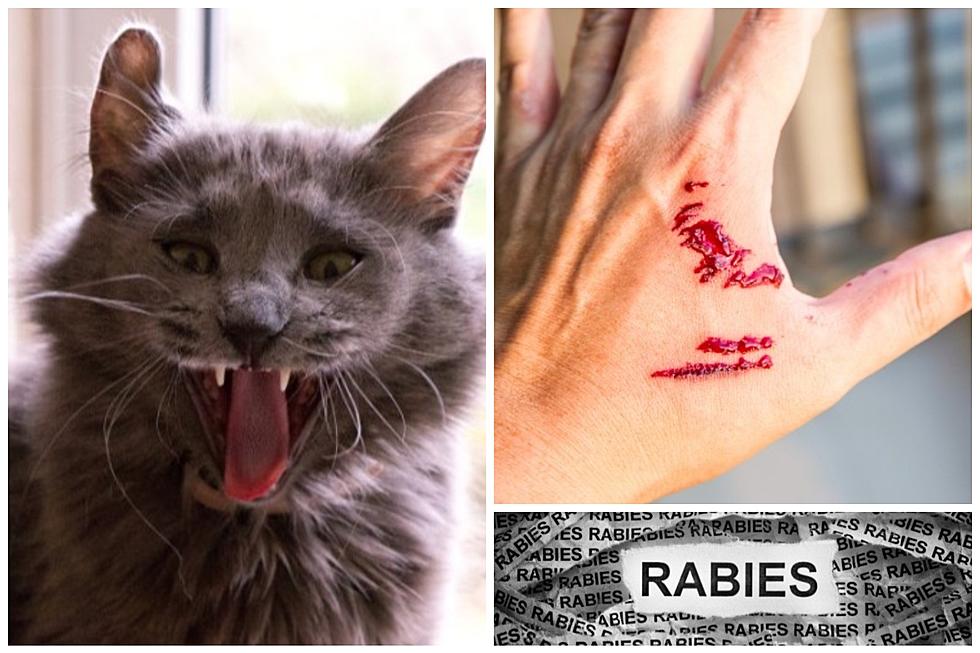 Rabid Cat Attacks People In Upstate New York, Hudson Valley
Canva
Health officials confirmed a cat who tested positive for rabies attacked in the region.
The Sullivan County Department of Public Health has confirmed that a cat tested positive for rabies.
Cat Found In Sullivan County Tests Positive For Rabies
The cat was found in the South Fallsburg area, according to the Sullivan County Department of Public Health. Officials say the cat was a stray and was euthanized.
"Rabies occurs commonly throughout New York State, with the vast majority of cases occurring in wild animals, including raccoons, bats, foxes, skunks and woodchucks. Domestic animals account for less than 10% of the reported rabies cases, which most often include cats, cattle, and dogs," Sullivan County Department of Public Health stated.
For all the news that the Hudson Valley is sharing make sure to follow Hudson Valley Post on Facebook, download the Hudson Valley Post Mobile App and sign up for the Hudson Valley Post Newsletter.
Rabid Cat Attacks People In South Fallsburg, New York
Officials confirmed the rabid animal attacked an undisclosed amount of people. Officials didn't discuss the people's injuries but said they are all receiving the appropriate treatment.
Rabies is a potentially fatal disease, but the only way to get it is through a bite from a sick animal or saliva in an open wound, officials say.
"Seek treatment for all animal bites and report contact with wild animals," officials add. "Don't try to separate two fighting animals. Wear gloves if you handle your pet after a fight. Keep family pets indoors at night. Don't leave them outside unattended or let them roam free."
Health officials remind everyone that if you see wildlife, you should avoid it and make sure your pets are up to date on rabies vaccinations.
Animals in Which Rabies is Most Commonly Found
According to the Centers for Disease Control and Prevention, in North America rabies is most commonly found in bats, skunks, raccoons, foxes, and mongoose. It is also found in cats, cattle, and dogs. The CDC says that rabid bats have been found in every state except for Hawaii. Rabid mongoose have been found in Puerto Rico.
Rabies is easily transmitted from animals to other animals, including human beings. Human cases are rare in the United States, but deadly if not caught in time.
These Counties Have The Most Food Stamp Recipients Per Capita In New York
SNAP usage has increased across the state since the start of the pandemic
Chick-Fil-A Opens Surprise Free Pop-Up In Mid-Hudson Valley
Massive World-Class Dinosaur Theme Park Planned For Hudson Valley
Another Hudson Valley hometown is in the running to be the site of a massive world-class dinosaur theme park.
More From Hudson Valley Post