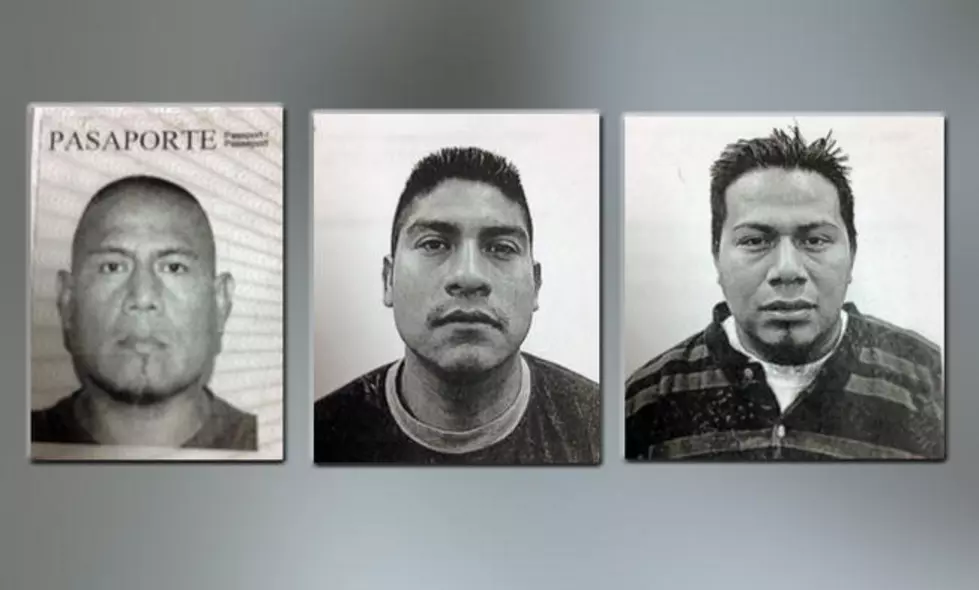 Police Seek Help Looking for 4 Hudson Valley Men who Disappeared
NBC via Middletown Police
Police are asking for the public's help in finding 4 Hudson Valley Man who disappeared over 10 days ago.
Middletown Police, State Police, and Chester Police are actively looking for Martin Santos-Luna, 41, Miguel Sosa-Luna, 25, Urbano Morales-Santiago, 35, and Hector Gutierrez, 32, all of Middletown.
According to NBC News, the men were last seen in a 2010 Chevrolet Equinox. That car was found by police on April 11 in the Village of Chester in the parking lot of the Chester Diner,
A family member talked with Sosa-Luna on the phone on April 11. The men haven't been heard from since.
Anyone with information on their whereabouts is asked to contact City of Middletown Police at 845-343-3151
More From Hudson Valley Post