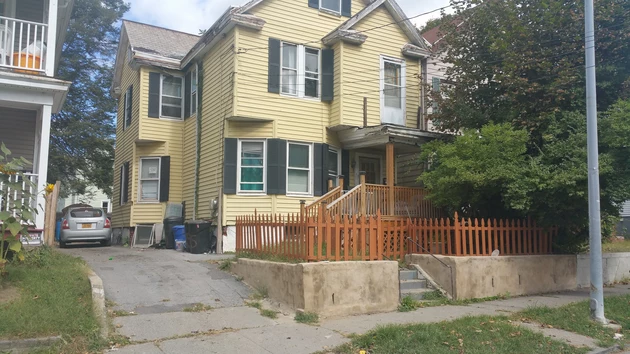 Police Raid House, Discover Heroin in Baby Crib
Todd Bender
An early morning warrant execution on Thompson Street in Poughkeepsie led to the arrest of 22 year-old Jada E. Christiani, who was charged with criminal sale of a controlled substance and criminal possession of a controlled substance, both felonies, and endangering the welfare of a child, a misdemeanor.
The New York State Police (NYSP) Community Narcotics Enforcement Team (CNET) were joined by members of the City of Poughkeepsie Police Neighborhood Recovery Unit (NRU) and the NYSP Special Operations Response Team conducted an investigation which resulted in a search warranted being executed on Friday morning at about 6:30 AM at the Thompson Street address where Christiani resided.
The raid found Christiani to be in possession of over 35 grams of heroin worth over $10,000, hidden in a baby crib. Police also seized over half a pound of marijuana, numerous marijuana vape cartridges, scales, packaging supplies, and an undetermined amount of U.S. currency.
Christiani was arraigned in City of Poughkeepsie Court and remanded to Dutchess County Jail in lieu of $100,000 cash bail or a $200,000 bond.
More From Hudson Valley Post