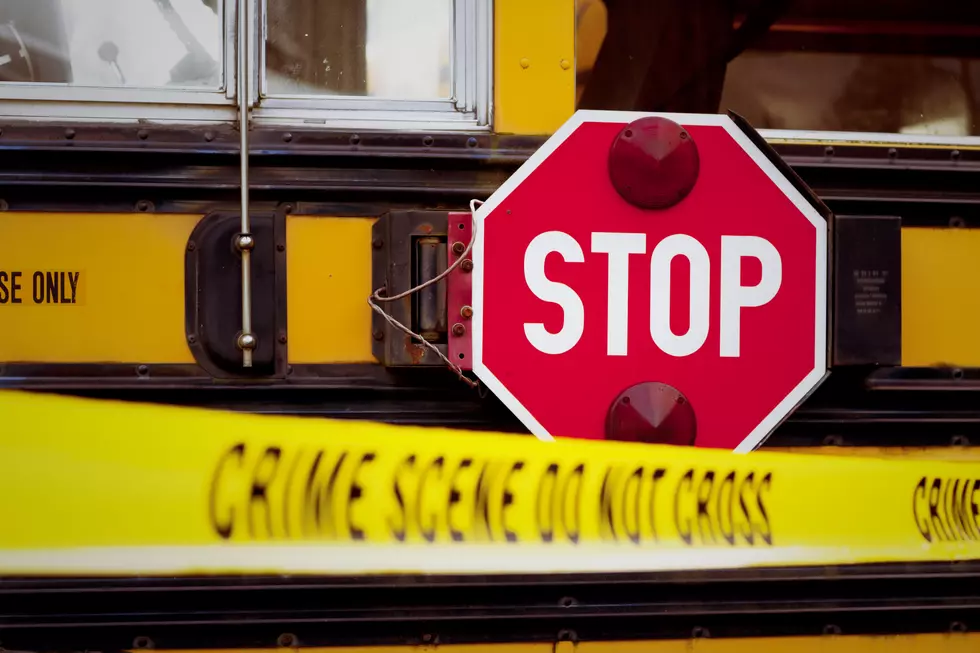 Police Investigate Threats at Arlington, Port Jervis High Schools
Getty Images/iStockphoto
Two Hudson Valley school districts dealt with potential terror threats, one that kept students at their school for hours past dismissal.
Over the weekend, New York State Police informed the Port Jervis School District that a Port Jervis High School student received a message on social media that was perceived to be a threat.
"While this message was sent to one individual, this information is being shared to continue to provide our learning community with all the information of this nature, whenever this occurs," Port Jervis School District Superintended of Schools Mike Rydell said.
Police investigated the threat and told school officials there was no credible threat to any school or student.
On Monday around 1:40 p.m., Arlington High School's automated lockdown technology was activated initiating a lockdown for all students and staff in accordance with district emergency management protocols.
The school resource officer, a deputy with the Dutchess County Sheriff's Department, was on scene and began an investigation into the alarm activation. Additional members of the Dutchess County Sheriff's Department, as well as New York State Police
reported to the high school, followed protocol for a lockdown and determined there was no threat to Arlington High School students and staff, officials say.
There is a video that has been distributed on social media of a man running into the school with a gun. That man was a member of law enforcement who was responding to the alarm, Dr. Brendan Lyons, Arlington Superintendent of Schools, confirmed on the school's website.
The lockdown ended at approximately 3:30 p.m. The school began dismissing students at approximately 4:45 p.m.
The cause of the alarm is still under investigation.
"I would like to thank the Dutchess County Sheriff's Office and the NYS Troopers who responded to the alarm. I commend all of the officers for their professionalism and diligence. Thank you to our high school administrators, faculty, and staff for their commitment to keeping our students safe. Thank you to our students who remained calm and followed their teachers' instructions. Finally, thank you to our parents for understanding that the safety our students and staff was our first priority. We appreciate
your patience and your faith in us," Lyons said.
The district is providing additional counseling services for students and staff on Wednesday and throughout the rest of the week as needed.
More From Hudson Valley Post