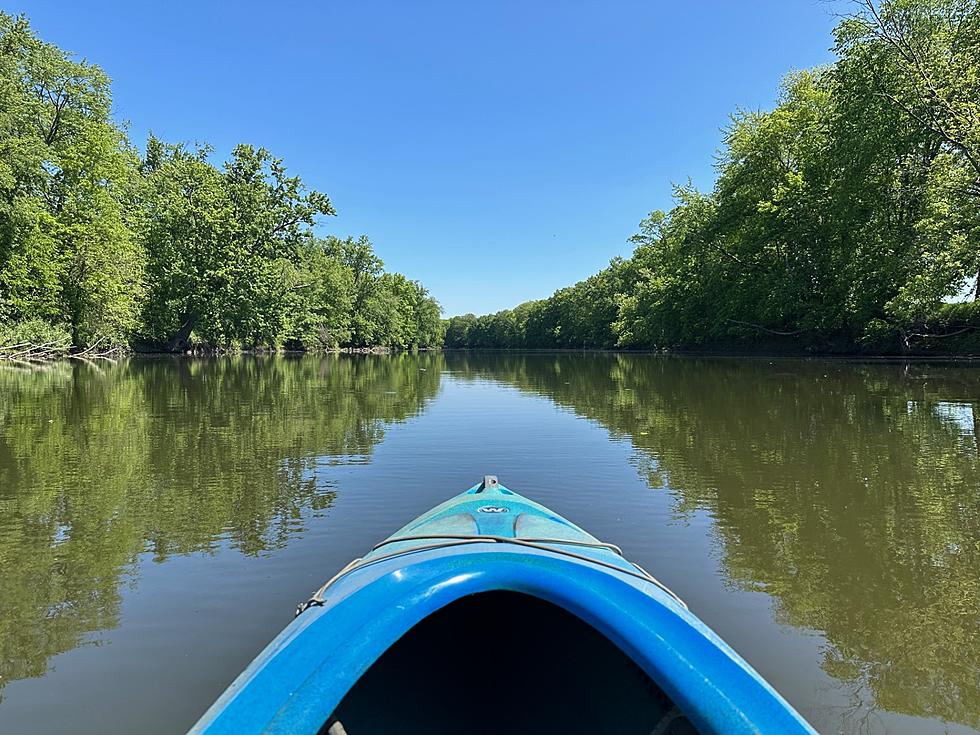 Perfect Spot For First-Timers to Kayak in the Hudson Valley
A. Boris
Kayaking is super easy and way more fun than you'd even expect -- as long as you know the right place in the Hudson Valley to give it a try for the first time.
The first time I went Kayaking was not the greatest experience. About ten years ago my wife and I took a tour on the Hudson River from Cold Spring to Bannerman's Island. After an easy trip out, the current suddenly got stronger and we spent three hours paddling at full strength trying to get back to shore. It was the most exhausted I've ever been and it's no wonder why I haven't picked up a paddle in over a decade.
Sadly, I discovered that I've been missing out on one of the best ways to spend time outdoors in the Hudson Valley. After deciding to revisit kayaking, I booked some rentals for me, my wife and our son. The price for two hours was actually much less expensive than I thought, and all we had to do was show up at the Walkill River and they'd take care of everything else.
On Saturday we arrived at Sojourner Truth in the Village of New Paltz. Waiting for us were our kayaks, life vests and a couple of guides with some quick instructions and advice on where to paddle.
As soon as we hit the water I was so upset that I waited this long to go kayaking again. The Wallkill River was like glass. No currents, no waves, just calm water that made it easy to travel with very little effort. For those who have never been kayaking before, this is the perfect place to give it a try.
Heading out from the park, you can head left and paddle around for a bit if you're nervous about getting the hang of things. But I'm going to assume that most people will instantly realize how easy it is and be ready to head north, under the Main Street bridge and up the scenic Wallkill River.
Once you pass the bridge the sounds of cars from the village will quickly melt away and you'll find yourself in a peaceful and serene bird sanctuary. We heard all sorts of bird calls and spotted a few herons wading in the water. Further up the river are some great scenic spots where you can slowly paddle while grabbing pictures of nearby turtles and other wildlife or just sit back and float upstream.
A very doable journey is to take the river all the way to the Springtown Road Bridge on the rail trail where A Quiet Place was famously filmed. However, with just two hours to kayak, we would have had to paddle a bit more frequently than the lazy pace we found ourselves on. Next time I'd definitely do three hours and go further than we were able to.
If you're interested in giving kayaking a try for the first time, the Wallkill River is absolutely the way to go. Be sure to wear sunscreen, bring sunglasses and a hat with a brim and don't forget water and snacks or lunch. And while I wouldn't usually encourage cellphone use when enjoying nature, pulling up maps to find out where you are and how far you need to travel back is a necessity. Unless you do something really stupid, there's no way you're going to flip over or get wet if you don't want to, so feel free to bring your phone and a camera along for the journey.
5 Kayaking Spots to Try Out This Weekend in the Hudson Valley
Get out and explore the Hudson Valley this weekend
10 Places to Rent a Kayak and Cruise the Hudson River
Looking to cruise the Hudson? Check out these kayak rentals across the Hudson Valley just in time for warmer weather.
More From Hudson Valley Post