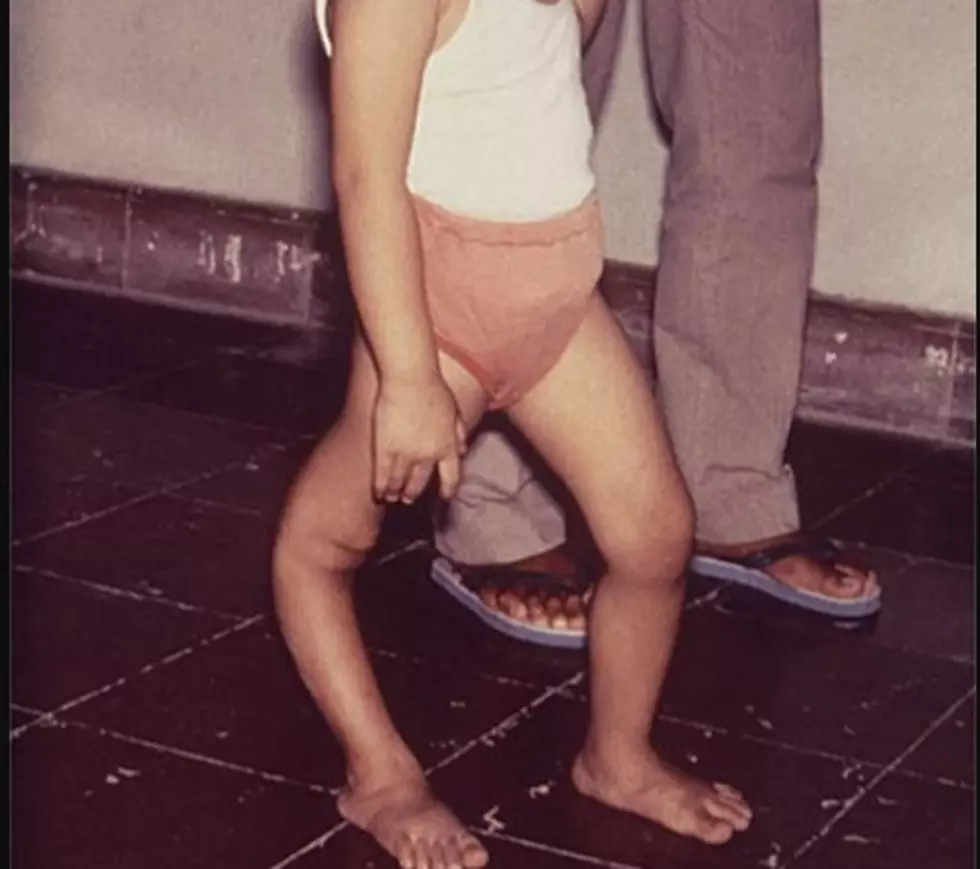 Paralyzing Polio Is Back In Hudson Valley, New York State
CDC
New York State health officials are worried polio has once again been detected in the Hudson Valley.
On Friday, the New York State Department of Health confirmed polio was found in new wastewater samples in Orange County.
2 New Samples Of Polio Found In Orange County, New York
The positive samples came from both the Harriman and Middletown sewage treatment plants, officials say
Polio Found In New York State For The First Time In Six Weeks
The new positive samples come after six straight weeks of testing in New York State that provided negative results.
As of January 6, the CDC confirmed the presence of poliovirus in a total of 101 positive samples across New York State.
The two new strains, from Orange County, New York, are genetically linked to paralytic polio found in a Rockland County man in July 2022.
For all the news that the Hudson Valley is sharing make sure to follow Hudson Valley Post on Facebook, download the Hudson Valley Post Mobile App and sign up for the Hudson Valley Post Newsletter.
Rockland County, New York Resident Tests Positive For Polio
In late July, health officials confirmed a Rockland County resident tested positive for polio.
The virus left the young Rockland County resident paralyzed.
Keep Reading: Legendary Discount Department Store Reportedly Returning To New York State
It's believed the Rockland County resident got the virus from someone outside of the United States.
Over 100 Confirmed Cases Of Polio In New York State
Of the 101 positive polio samples of concern, 94 samples are genetically linked to the paralytic polio case found in Rockland County
Of the 94 samples:
44 samples were collected in Rockland County
31 samples in Orange County
13 samples were collected in Sullivan County
5 samples were collected in New York City, all from Brooklyn
Gypsy Moth 'Accidentally' Released Causing 'Nightmares' in New York
After 10 to 15 years a gypsy moth that was once "accidentally" released has returned and is causing "nightmares" in New York.
Nearly 50 Children Have Recently Gone Missing From New York State
Close to 50 children from New York State and the Hudson Valley have recently gone missing. You can help a New York family get reunited with a missing loved one.
Resorts World Hudson Valley Opens Doors In Newburgh
The grand opening for Resorts World Hudson Valley, located in the Newburgh Mall on Rt. 300 in Newburgh, took place on Wednesday December 28th at 10:00am.
Did You Know? Over 100 Fun Facts About the Hudson Valley
Did you know that Lucille Ball made her stage debut in the Hudson Valley? How about Philadelphia Cream Cheese wasn't invented in Philadelphia, but in Orange County? Or that a mansion in Dutchess County inspired the expression "keeping up with the Joneses?" Find out about those and over 100 other fun facts about the Hudson Valley.
More From Hudson Valley Post