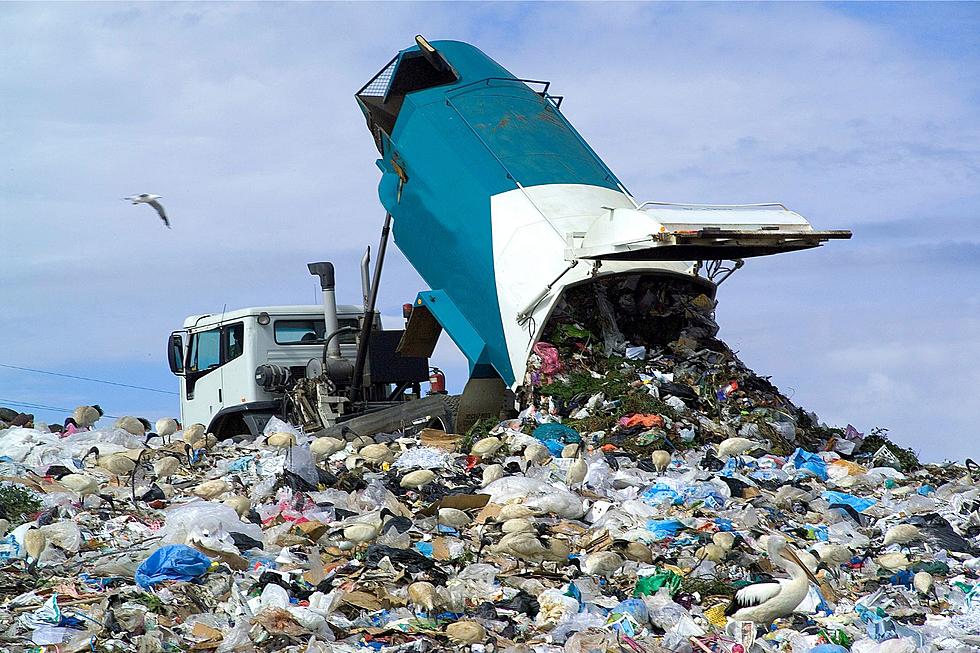 New York Lawsuit Names 29 Companies for Illegal Dumping in Ulster County
Canva
The companies repeatedly violated state law by allegedly transporting more than 3,000 truckloads of waste and dumping it illegally in Ulster County.
New York Attorney General Letitia James and Department of Environmental Conservation (DEC) Commissioner Basil Seggos have announced that a lawsuit has been filed against 29 waste haulers and brokers for illegally dumping waste at a site in Saugerties according to a press release. The lawsuit claims that the companies named below repeatedly violated state law by transporting more than 3,000 truckloads of construction and demolition waste from the New York City metropolitan area to the sites in Saugerties.
Dump Sites in Ulster County
According to a press release, the lawsuit focuses on three dump sites located in Saugerties and Woodstock, New York, which are owned and operated by Joseph Karolys. The 3 dump properties are in a primarily residential area near State Route 212, between the Village of Saugerties and the town center of Woodstock. They are located at the foot of the Catskill Mountains and southeast of Overlook Mountain, which is one of the most visited spots in the Catskill Forest Preserve and just miles west of Esopus Creek and the Hudson River and north of the Ashokan Reservoir.
All three sites are authorized to accept waste from Ulster and Dutchess counties but not waste from anywhere else. The lawsuit claims that Karolys allowed the 29 companies to truck in waste from sites in New York City and dump it illegally and bringing harm to the area. Attorney General James said,
"We have environmental and solid waste laws in New York for a reason: to protect our land, our water, and our people. By ignoring these laws and repeatedly dumping construction waste where they were not permitted, these 29 companies threatened our natural resources and risked the health and safety of New Yorkers in Ulster County."
Department of Environmental Conservation Joins Lawsuit
DEC Commissioner Basil Seggos had this to say about the lawsuit,
"Rather than bring their solid waste to local facilities that were authorized to accept it, Joseph Karolys and dozens of hauling accomplices chose instead to treat the waste illegally, dump it in violation of our stringent environmental laws, and then not address the consequences. DEC is working closely with the Attorney General to hold these polluters responsible and uphold our solid waste requirements that protect public health and the environment."
29 Companies Named in Lawsuit
AGP Industries LLC
American Recycling Management LLC
Atlas Roll-Off Corp.
B&A Trucking Corp.
DNA Transport, LLC
Dynamic Environmental Contractors, Inc.
E&E Commercial Corp.
ECC Trucking Corp.
Finest Materials LLC
H&P Industries Inc.
IEV Industries Corp.
J & D Carrying & Construction Corp.
J.B. Trucking of NY Inc.
James DePietro Enterprises LLC
JK Concrete Ready Mix Inc.
JR's Premium Trucking, Inc.
K.D.E. Trucking Corp.
La Americana Car Service, LLC d/b/a La Americana Trucking
Logan Trucking, Inc.
Modern Leasing, Inc.
Northside Industries LLC
P.J. Logistics, Inc.
Richmond Construction Inc.
River Transportation Services Inc.
T. & R. Construction Corp.
Tully Environmental Inc.
Vigorous Industries Inc.
Way Trucking Corp.
Zevel Transfer LLC
The lawsuit against the companies named above is another example of the District Attorney's Office continuing its efforts to aggressively enforce environmental protection laws and "hold those who violate them fully accountable". The lawsuit is seeking "full disgorgement of all revenues and profits gained from this illegal activity, and potentially millions of dollars in penalties" according to the press release.
5 Hudson Valley Businesses We Would Miss Most if we Moved Out of Town
Five Hudson Valley businesses we would miss if we moved out of the area.
Tour Bannerman Island This Spring in the Hudson Valley
From May until October, Bannerman Island will host tours and fun events giving Hudson Valley residents and those visiting an experience of a lifetime.
More From Hudson Valley Post