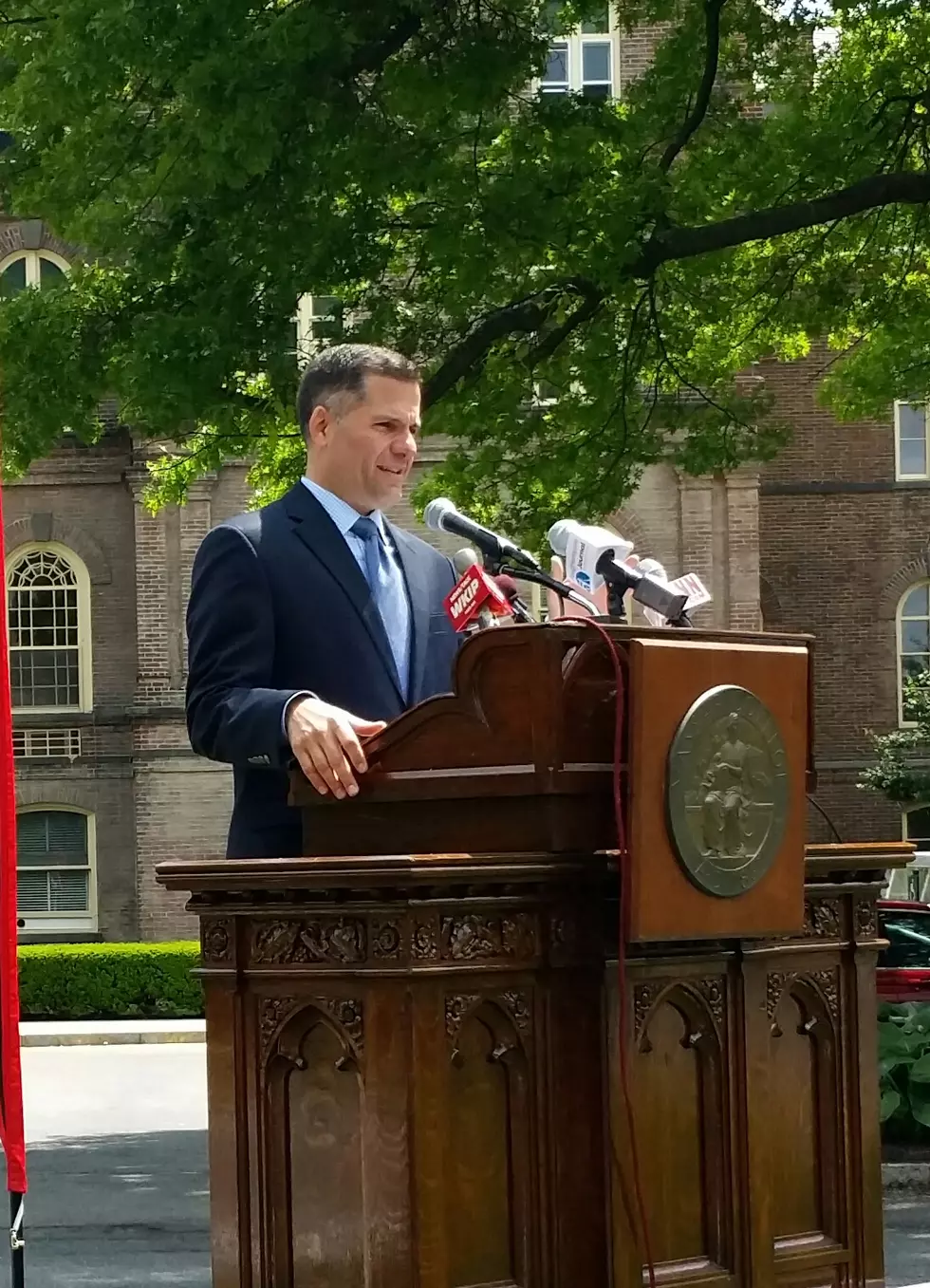 Molinaro's Request for Cuomo Investigation Dismissed by NYPD
Photo by Todd Bender
Dutchess County Executive and gubernatorial candidate Marc Molinaro went to the NYPD's 17th Precinct on Wednesday asking for a specific investigation into Gov. Andrew Cuomo and was turned away.
Molinaro is alleging that Cuomo participated in criminal activity in his New York City offices in 2014. According to Molinaro's campaign, the law-breaking was discovered during the recent federal corruption trial of Joe Percoco, Cuomo's campaign manager in 2014. Percoco, recently convicted of bribery charges, was given an office next to Cuomo in NYC during 2014. The office was paid for by Cuomo and was right next to the governor's taxpayer-funded office. Molinaro is alleging that Cuomo gave Percoco unfettered access to his office where Percoco used the official phone to make more than 800 phone calls, presumed to be campaign related.
Molinaro says that Cuomo broke the law by allowing Percoco to use the governor's official office for campaign purposes and he should be charged with official misconduct and theft of services. The NYPD legal department refused to entertain Molinaro's request saying that the investigation is under the jurisdiction of the NYS Attorney General Underwood whom Molinaro has previously asked to investigate the matter to no avail. Molinaro has also asked Manhattan District Attorney Cy Vance to conduct an investigation because the alleged crimes happened in his jurisdiction. Vance has yet to respond.
"It is my hope that the Manhattan District Attorney, the state Attorney General, the Joint Committee on Public Integrity (JCOPE) will soon show that they won't be intimidated and do what they took an oath of office to do aw law enforcement officers," Molinaro said.
Calls to Cuomo's office by Hudson Valley Post have not been returned.
More From Hudson Valley Post