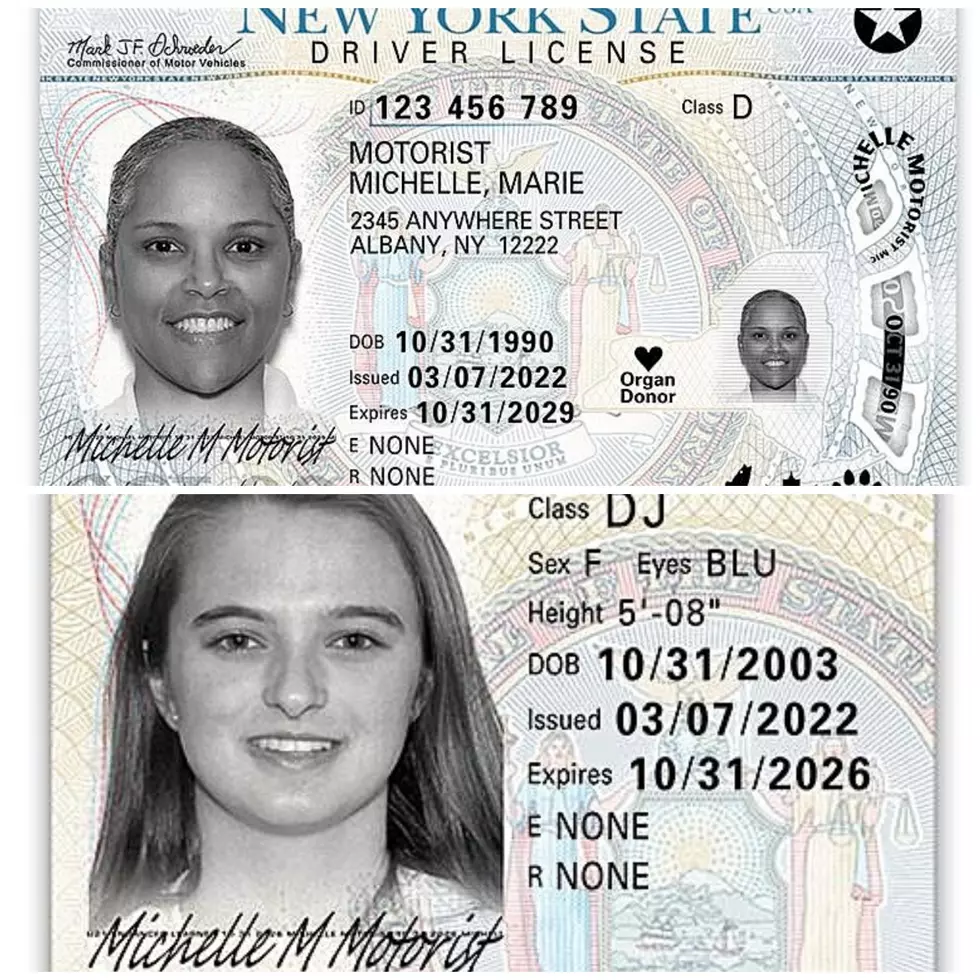 Warning: Many New York State Drivers On Verge of Losing License
DMV
Thousands and thousands of New Yorkers are in danger of losing their driver's licenses due to a COVID rule. Here's what you need to do to avoid having your license suspended.
The New York State DMV is alerting Empire State residents that many are at "risk of imminent suspension."
New Yorkers 'At Risk of Imminent Suspension Of Driver's License
Around 150,000 New York drivers are in danger of losing their licenses due to a COVID technicality. During the peak of the COVID pandemic, anyone whose license expired between March 2020 and August 2021 was allowed to defer vision tests.
These drivers were allowed self-certify vision tests online. Now, the DMV says these drivers are still required to pass vision tests in the near future to avoid a suspension.
For all the news that the Hudson Valley is sharing make sure to follow Hudson Valley Post on Facebook, download the Hudson Valley Post Mobile App and sign up for the Hudson Valley Post Newsletter.
Many New Yorkers Must Take Vision Test
"If your license expired between 3/1/2020 – 8/31/2021 & you renewed online by self-certifying your vision, but have not submitted a vision test to DMV, your license is at risk of imminent suspension. Submit your vision test now to avoid suspension," the DMV states in its alert.
What To Do
The DMV states you can take a vision test from an approved provider or fill out a DMV Vision Test Report.
"If you pass a vision test by an approved provider (find a test location now), you do not have to send the vision test results, the provider will enter the results for you," the DMV states on its website. "If you pass a vision test from a provider that is not approved to be in DMV's Vision Registry, your provider must complete a Vision Test Report (MV-619) and you must submit it to the DMV."
Nearly 40 Children Have Recently Gone Missing From New York State
25 Must Try Hudson Valley Dining Experiences
We compiled a list of 25 great dining experiences that you should try in the Hudson Valley!
Did You Know? Over 100 Fun Facts About the Hudson Valley
Did you know that Lucille Ball made her stage debut in the Hudson Valley? How about Philadelphia Cream Cheese wasn't invented in Philadelphia, but in Orange County? Or that a mansion in Dutchess County inspired the expression "keeping up with the Joneses?" Find out about those and over 100 other fun facts about the Hudson Valley.
More From Hudson Valley Post