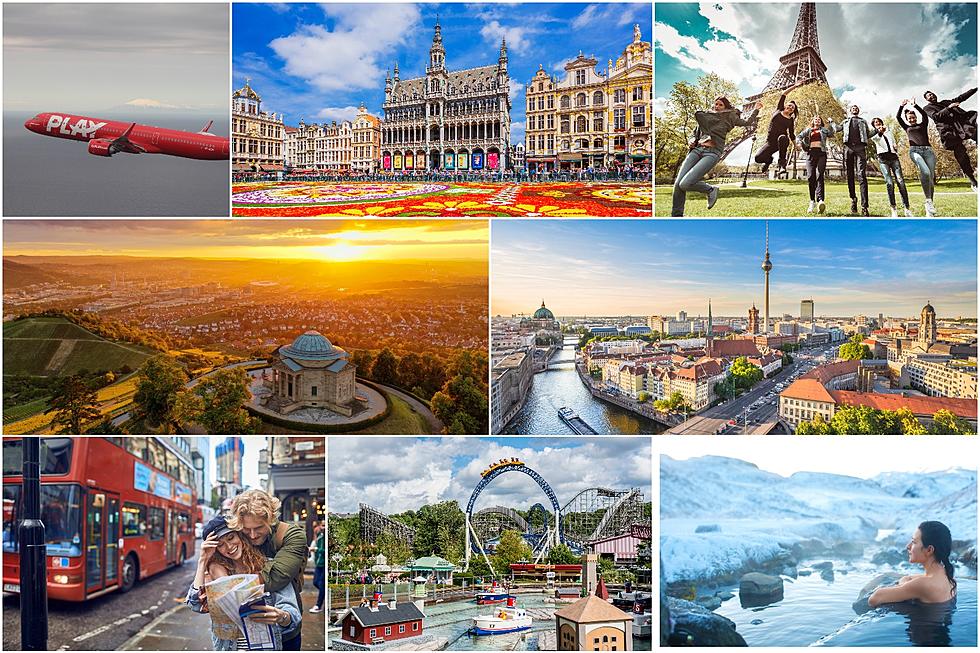 Hudson Valley, New York Airline Will Fly To 22 Europe Hotspots
Shutterstock/PLAY/Getty Images
A "low-cost" airline is set to fly to many European hotspots from the Hudson Valley. Who's ready for a cheap overseas trip?
In early February, Hudson Valley Post reported PLAY airline will soon fly out of New York Stewart International Airport in Newburgh.
Sale
A PLAY representative reached out to Hudson Valley Post to let our readers know they are offering a flash deal for future flights from Newburgh.
PLAY is offering a flash deal of 25% off flights from New York from April 18 to April 22, so passengers can book trips to Iceland, Barcelona, Berlin, Brussels, Copenhagen, Dublin, Gothenburg, London, Madrid, Paris, Stavanger, Trondheim, and Liverpool John Lennon Airport between April and June 10, 2022 and September through November 15, 2022.
Reason For Sale
PLAY's first-ever flight from the United States is set for April 20 at 7 p.m.
On April 20, the airline will begin its service from the United States with its first takeoff from Baltimore/Washington Airport (BWI).
PLAY Airlines
PLAY is described by company officials as a "low-cost Icelandic airline" that operates flights between the United States and Europe.
"The airline offers 95% on-time reliability, and flexible and affordable fares that enable passengers to "pay less, play more" at the 22 European destinations the airline reaches. As the inaugural flight begins, PLAY will celebrate with a flash sale on flights from BWI, Boston, and New York until April 22," a PLAY representative told Hudson Valley Post in an email.
Flights From New York Stewart International Airport
New York Stewart International Airport is PLAY's third U.S. destination. Flights will take off from Newburgh on June 9, 2022.
Stewart To 22 European Destinations
PLAY will fly from Stewart to what officials say are 22 European destinations including:
These 93 Hudson Valley, NY Towns Will Sell Recreational Marijuana
These 104 Hudson Valley Towns Won't Sell Recreational Marijuana
Unsolved New York Killings: Police Need Help Solving 40 Homicides
More From Hudson Valley Post