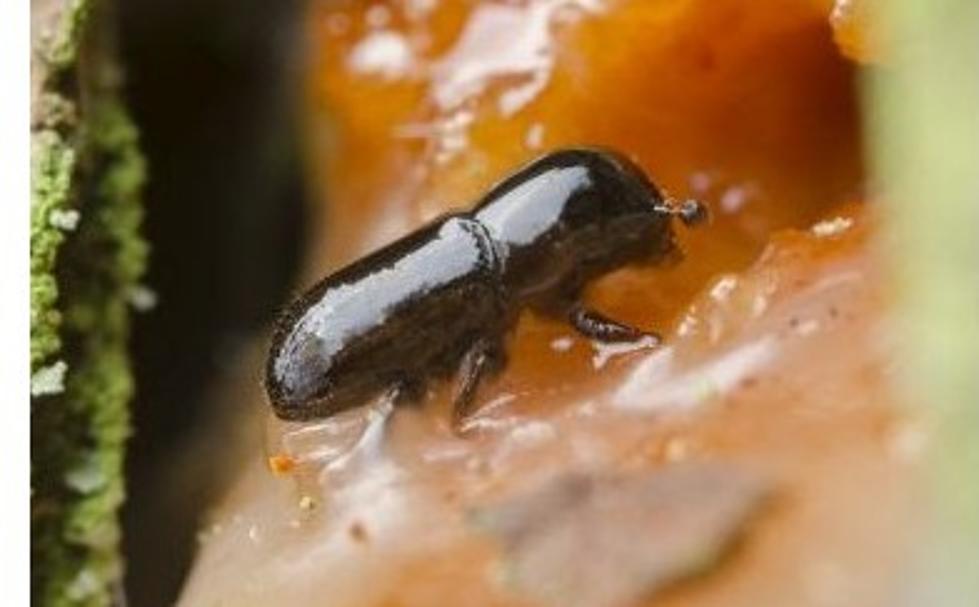 'Destructive Pests' That Poses Big Risk To New York Is Spreading
DEC
"Destructive pests that pose a significant threat" to New York are now spreading into the Hudson Valley and other parts of the state.
Late Friday, New York State's Department of Environmental Conservation (DEC) and Office of Parks, Recreation, and Historic Preservation (OPRHP) announced that southern pine beetles (SPB) were found farther north than previously documented and in greater numbers, officials say.
Southern Pine Beetles Spreading in New York
Officials believe this suggests the range of the southern pine beetles and their populations are on the rise.
"SPB are destructive forest pests that pose a significant threat to the State's pine forests, particularly pitch pine forests like those found in the Albany Pine Bush and Minnewaska State Park Preserve," the DEC said in a press release.
Southern Pine Beetle Poses Threat To New York State State Parks, including Minnewaska State Park Preserve, Schunnemunk Mountain State Park, Hudson Highlands, and Taconic State Park
"Southern pine beetle poses a real threat to some of our most fragile ecosystems and iconic landscapes, which could have a large impact in multiple State Parks, including Minnewaska State Park Preserve, Schunnemunk Mountain State Park, Hudson Highlands, and Taconic State Park," OPRHP Commissioner Erik Kulleseid said. "We will continue to partner with DEC to identify potential SPB infestations, allowing us the ability to react quickly and hopefully mitigating any largescale damage before it occurs."
The signs of an infestation include discolored needles (yellowing to brownish-red), popcorn-sized clumps of resin called pitch tubes anywhere along the trunk, tiny holes in the bark in a scattershot pattern, and s-shaped galleries under the bark.
The DEC believes its ongoing strategies will lessen the impacts of SPB in the Hudson Valley and help slow the spread.
The DEC's plan includes removing infested trees and manage susceptible forests using thinning and prescribed fire activities to increase forest health and resiliency.
"We have known for some time that restoring the globally-rare ecology of the Albany Pine Bush is benefitting many rare plant and animal species and reducing the risk of uncontrolled wildfire," Albany Pine Bush Preserve spokesperson Neil Gifford said. "It turns out that the forest thinning, and prescribed burning may also protect the preserve's iconic pitch pines from a new threat, southern pine beetle. This approach has the added benefit of reducing the harmful effect of southern pine beetle and other forest pests and diseases."
Watch Out For These 5 Dangerous Invasive Pests In New York State
10 Cheapest Places To Live In New York In 2021
Where are the 10 cheapest places to live in our state?
HomeSnacks
looked at the 167 largest cities in New York and ranked them based on several factors of "affordability."
Here were the 10 cheapest places to live in New York State for 2021:
7 Dangerous Pests In New York State
More From Hudson Valley Post