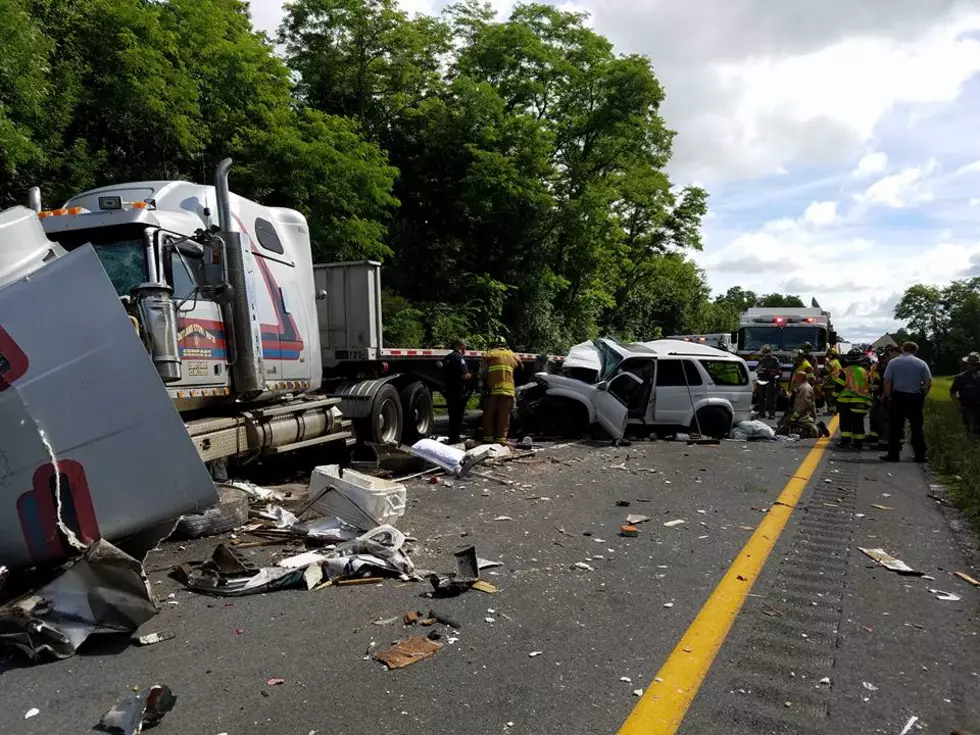 Crash Involving Multiple Cars, Tractor Trailer Shut Down I-84
Mechanicstown Fire Company
A terrifying-looking accident involving multiple cars and a tractor-trailer shut down Interstate-84 in the Hudson Valley for hours Monday. Amazingly, only one major injury occurred.
The crash happened Monday around 10:15 a.m. at mile maker 28 near exit 5 on Interstate 84 in Maybrook. According to Orange and Rockland County Fire, there were reports of several entrapments, a car pinned under a tractor trailer, a fuel tank rupture, and several vehicles smoking.
Interstate 84 was shut down near the accident with traffic backed up for about 6 miles. Traffic was diverted off side roads in the Maybrook and Montgomery area. Around 2:30 p.m. all lanes were reopened.
A number of Orange County emergency responders arrived on the scene including a hazardous materials team to clean up a large fuel leak, the New Jersey Herald Reports.
Officials say only one person suffered an injury. Orange and Rockland County Fire reports the injury is a broken leg with everyone else involved in the accident reporting no injuries.
We will continue to update this story if more information becomes available.
More From Hudson Valley Post