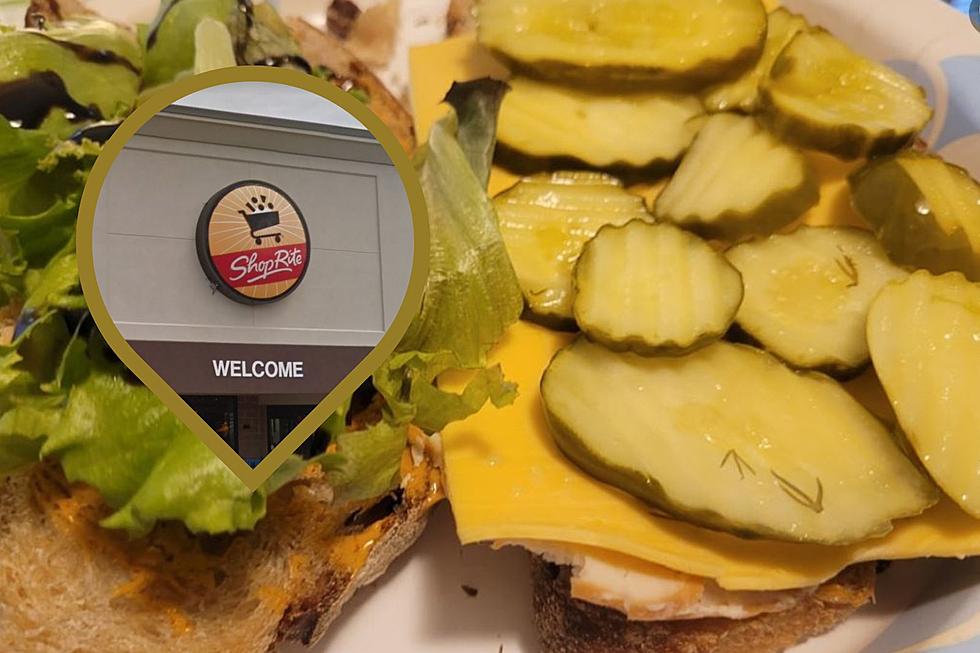 Crisp Locally-Made Pickles Get New Outlet In Kingston, New York
PC: Canva / Corey's Pickles via Facebook / Google
Local pickle lovers in Ulster County can rejoice that there is a new place to pick up one of the Hudson Valley's favorite pickle brands, Corey's Pickles.
Earlier today, Corey's Pickles shared the big news with their Facebook fans that they will now be available in a new location. It will be easier than ever to get one of the Hudson Valley's favorite pickle brands in Kingston.  Corey's Pickles is a family-owned small business located at 6 Union Street in Montgomery, NY.  Started in 2016 the purpose was to make it easier to find a cold, crunchy delicious pickle in the Hudson Valley.
Corey's Pickles Are Now Available in Kingston, New York
As of today, you can now find Corey's Pickles at Shoprite in Kingston. Many have followed Corey's to farm markets, travel to Corey's store in Montgomery, New York, or even tracked them down at fairs and festivals. According to the official Corey's Pickles website, they are available at 43 locations 12 of which are ShopRites.

Now all you need to do is head to the produce aisle at ShopRite in Kingston their newest location.
Local grocery stores are doing more and more to help not just local businesses like Corey's by having them available in the stores but they are also helping the local consumer. Being able to pick up local favorites like Corey's Pickles when you are running your regular shopping trip means you have more access to your local favorites without making an extra trip.
It is not just Corey's pickle you are going to be able to find. You will also be able to pick up Corey's Sauerkraut which I will tell you is amazing on a hot dog with some spicy brown mustard. If you don't live near Kingston or Montgomery and you are hoping to pick up some Corey's products be sure to check your local ShopRite produce aisle and if you aren't having any luck check their, store locator.
Corey's Pickles in Montgomery New York home of the Pickle Bouquet
Types of Pickles in New York
5 Types of Pickles You Will FInd in New York State
What were those kinds of pickles you had at the diner? What are the little tiny pickles called? And can pickles be made from things other than cucumbers?
Own Yor Own Amusement Park in Saugerties, New York
Family Fun Center For Sale in Saugerties, New York
This property will appeal to the kid inside you. With Miniature Golf, Go-Kart Track, Batting Cages, Arcade, Water, and Laser tag plus a concession this mini amusement attraction offers a chance for you to make a living while everyone plays and has fun. Located in Saugerties, New York next to other destination sports venues you couldn't ask for a better location. The Loopnet listing for
455 Washington Ext Family Amusement Center
refers to it as turnkey.
More From Hudson Valley Post