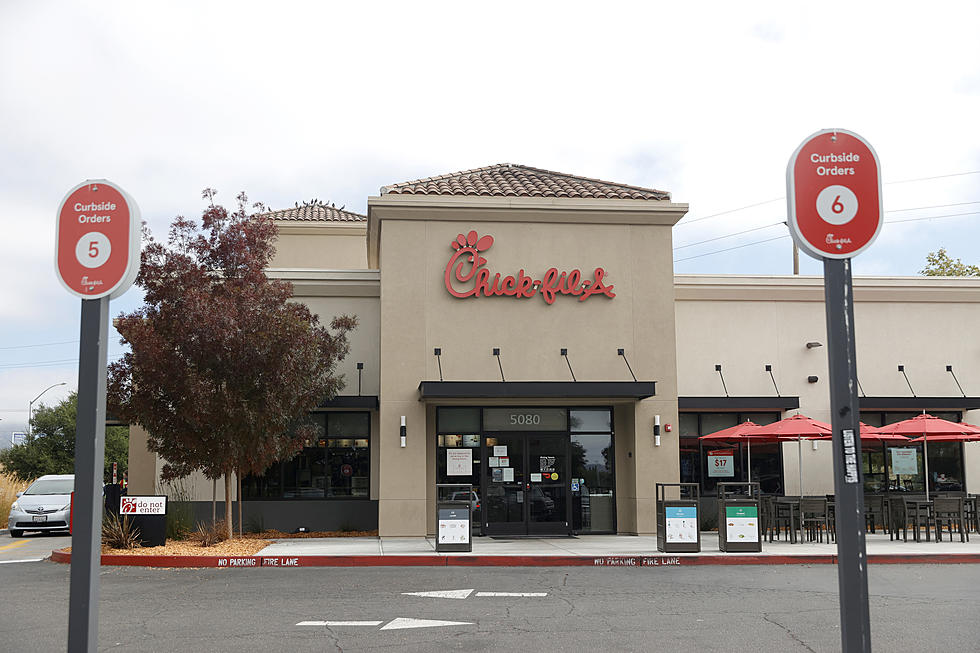 Chick-fil-A To Open First Hudson Valley Store in New York State
Getty Images
Hudson Valley residents will officially be able to feast on Chick-fil-A.
The company was finally approved to open its first real Hudson Valley restaurant.
Chick-fil-A To Open First Hudson Valley Store
Hudson Valley Post previously reported Hudson Valley residents will soon be able to order Chick-fil-A at some rest stops across New York.
The news of the popular fast-food chain opening up near the Hudson Valley excited many. But at the same time, it's not as exciting as a real store, because you have to be driving on the New York State Thruway to stop at one.
In February 2022, Hudson Valley Post reported better news. Chick-fil-A was working with officials in the Hudson Valley to open up its first location in the Hudson Valley.
Chick-fil-A To Open First Hudson Valley Store In Westchester County, New York
Chick-fil-A announced plans to open up a store on Central Park Avenue in Yonkers. Chick-fil-A hopes to demolish a closed bank on Central Park Avenue in Yonkers and turn it into a stand-alone store.
But, before the company could start building they must get approval. Officials from Yonkers reviewed Chick-fil-A's application and the application approval hit some snags.
For all the news that the Hudson Valley is sharing make sure to follow Hudson Valley Post on Facebook, download the Hudson Valley Post Mobile App and sign up for the Hudson Valley Post Newsletter.
Yonkers, New York Chick-Fil-A Approved
On Wednesday, the City of Yonkers planning board officially approved Chick-Fil-A to open up a restaurant at a site located at 2205 Central Park Avenue and 10 Roxbury Drive.
The restaurant was "approved with conditions," according to the planning board. Officials did not release the conditions.
It's unclear when the Yonkers locations will open. Until it opens, the closest stores to the Hudson Valley are located inside the Danbury Mall, the Paramaus Park Mall, in Brookfield, CT, or Ramsey, NJ, according to Chick-fil-A's website.
How To Make Your Own Chick-Fil-A Sauce
There is a shortage of Chick-Fil-A sauce so a simple solution is to make your own. It is only 6 ingredients and you will be able to dunk your nugs all you want.
26 Iconic New York Foods That Make Our Mouths Drool
There is no food comparable to New York food and we're here to prove it with 26 New York dishes that will make your eyes grow big and your mouth water.
Nearly 50 Children Have Recently Gone Missing From New York State
Close to 50 children from New York State and the Hudson Valley have recently gone missing. You can help a New York family get reunited with a missing loved one.
Resorts World Hudson Valley Opens Doors In Newburgh
The grand opening for Resorts World Hudson Valley, located in the Newburgh Mall on Rt. 300 in Newburgh, took place on Wednesday December 28th at 10:00am.
Did You Know? Over 100 Fun Facts About the Hudson Valley
Did you know that Lucille Ball made her stage debut in the Hudson Valley? How about Philadelphia Cream Cheese wasn't invented in Philadelphia, but in Orange County? Or that a mansion in Dutchess County inspired the expression "keeping up with the Joneses?" Find out about those and over 100 other fun facts about the Hudson Valley.
Gypsy Moth 'Accidentally' Released Causing 'Nightmares' in New York
After 10 to 15 years a gypsy moth that was once "accidentally" released has returned and is causing "nightmares" in New York.
More From Hudson Valley Post