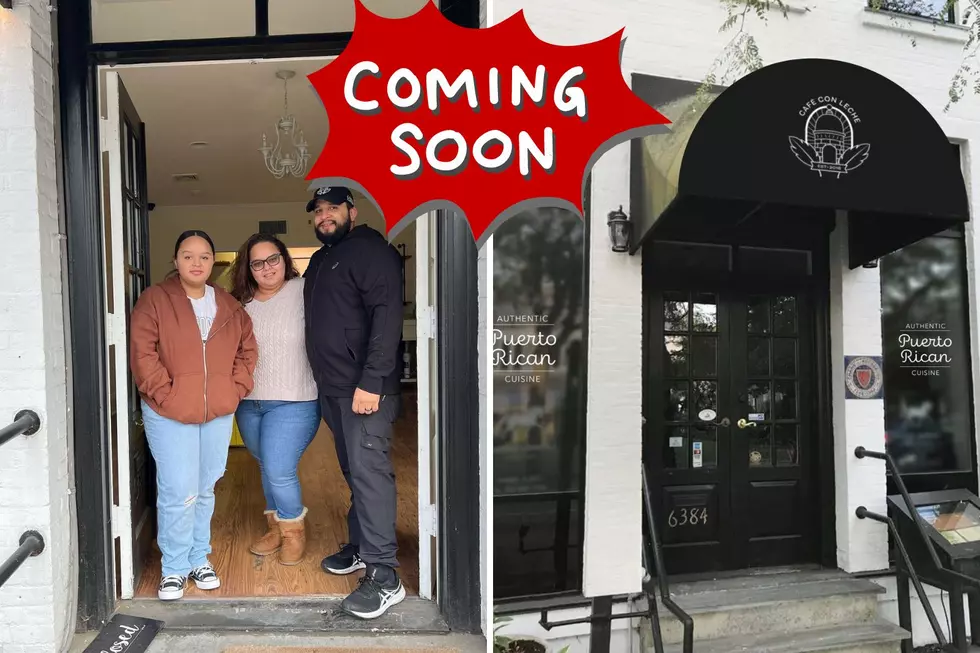 Adored Wappingers Restaurant Announces Second Opening in Rhinebeck, NY
Café Con Leche, Canva
An extremely popular Wappingers restaurant and cafe surprised customers with a major announcement heading into 2023.
Teasing a 'big announcement' on their social media pages leading into the new year, Café Con Leche even asked their customers to take their best guess as to what the news would be, offering up the choice of two menu items as a prize for the correct guess.
Well, the word is out, and it looks like a number of those guesses were correct; Café Con Leche is opening a second location!
Café Con Leche Expands to Rhinebeck, Opening Second Location
Going live on social media late Saturday evening, on the final day of 2022, Café Con Leche announced that they would be expanding their authentic Puerto Rican cuisine offerings to a new location, with a target date of February or March 2023 for their new Village of Rhinebeck location!
Thanking their customers and the incredible staff at their former and current locations for everything over the past several years, 'and God for continuing to open doors for us,' Café Con Leche shared the exciting news of the expansion.
In a follow-up post with photos of the new location that stated the following:
Thank you all for the continued support and patronage. Cafe Con Leche has been in Dutchess County for 10 years as a Cafe and nearly 5 as a restaurant. Without you all we wouldn't be here.
The second location will focus on a cafe-style setting.  They'll be serving their famous Coquito lattes and Cafe Con Leches along with sandwiches, pastelillos (empanadas), yuca fries plantains and baked goods and cakes.  They are also excited to share that they have a liquor license for the Rhinebeck location and will be searing their signature saris and cocktails.
In the warmer months, customers can look forward to sidewalk seating, and they'll also be offering large event catering as they prepare to dispatch the Café Con Leche food truck!
You can view the full announcement here:
Café Con Leche Dutchess County History
You may remember back in September of 2019 Café Con Leche was fighting to stay open at their Main Street location in the Town of Wappinger, with local community members complaining about zoning and traffic. This after relocating from their original location near the New Hamburg train station.
In early 2020, just before the onset of the COVID-19 pandemic, Café Con Leche opened the doors to their current Market Street location in the town of Wappinger, just minutes away from the Main Street building they once called home.
We look forward to seeing what Café Con Leche brings to the Village of Rhinebeck!
Resorts World Hudson Valley Opens Doors In Newburgh
The grand opening for Resorts World Hudson Valley, located in the Newburgh Mall on Rt. 300 in Newburgh, took place on Wednesday December 28th at 10:00am.
Hudson Valley Small Towns Great for Shopping and Food
Seasonal shopping in the Hudson Valley can be so much fun. There are small towns up and down the Hudson River that offer unique shops and delicious dining. Cold Spring, Rhinebeck, and more. Head out for a day of shopping then pair it with an edible treat and refreshing drink throughout your travels. Here are some suggestions.
More From Hudson Valley Post