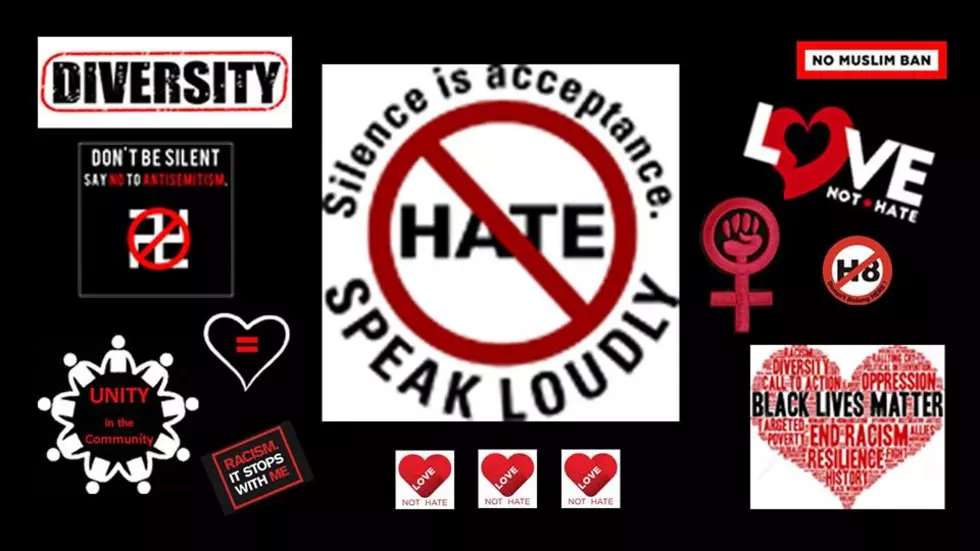 Anti-White Supremacy Rally Held in Hudson Valley
Honor Diversity- Defeat White Supremacy Rally and March
An anti-white supremacy rally was held in the Hudson Valley this weekend.
On Saturday, an "Honor Diversity-Defeat White Supremacy Rally and March" was held at Peace Park in Plattekill and Hasbrouck Avenues in New Paltz.
"The Honor Diversity Rally and March is a means for concerned people to show their opposition to racism and bigotry and stand in solidarity with local people who have been targets of prejudice and marginalization," Rosalyn Rosenkrantz Cherry, one of the event's hosts wrote on Facebook. "Hate has no home here!"
The event was sponsored by New Paltz Women in Black and over 30 other organizations, according to the Facebook event page. sto
"We know that violence is on the rise against people of color, Jews, Muslims, the LGBTQ community and women. Honor Diversity—Defeat White Supremacy takes a stand in solidarity with all vulnerable people and asserts that bigotry and violence have no place in our community. We invite all anti-racist groups and individuals to stand against white supremacy with us," hosts wrote on the event page.
According to the event page the following other organizations co-sponored the event:
AJ Williams-Myers African Roots Center, American Association of University Women Kingston, Amnesty International Mid-Hudson, Concerned Parents of New Paltz, De Facto Community Center, Dutchess County Progressive Action Alliance, End the New Jim Crow Action Network (E.N.J.A.N), Extinction Rebellion New Paltz, Holy Cross/Santa Cruz Church Kingston, Hudson Valley Humanists, Hudson Valley Lesbians Organizing for Change, IndivisibleUlster, Jewish Voice for Peace, Kingston Women in Black, Latin American and Caribbean Studies Program at SUNY New Paltz, March On Hudson Valley, Maya Gold Foundation, Mid-Hudson Jews for Racial Justice, Middle East Crisis Response, Move Forward New York, New Paltz Climate Action Coalition, New Paltz Food Not Bombs, New Paltz Socialists, SUNY New Paltz Spanish Club, NYPIRG, Redeemer Lutheran Church, Resisterhood, Rondout Valley High School Human Rights Club, Saugerties Democratic Committee, SUNY New Paltz Department of Women's, Gender, and Sexuality Studies, Take Back the Night, Tin Horn Uprising, U-Act, Ulster Immigrant Defense Network and Vassar Students for Justice in Palestine.
More From Hudson Valley Post