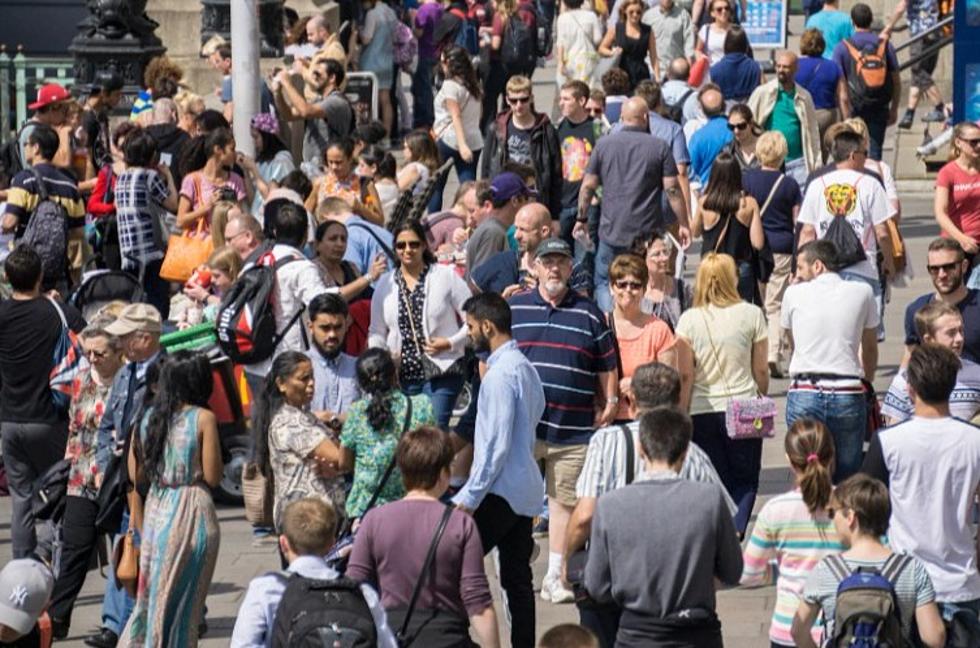 All Should "Avoid" Traveling To This City In New York State
Canva
All are told to avoid traveling to this New York State landmark. Do you also avoid traveling here?
The Vacationer just released a list of "Cities Americans Avoid Traveling to at All Costs."
Major Cities Americans "Avoid" At All Costs
The website looked into 34 major cities based on population size and visitor popularity. Then the website polled over 1,000 Americans to find which of 34 major cities "they avoid traveling to at all costs."
Detroit, Chicago and Atlanta topped the list. One city in New York State ranked fourth. Can you guess it?
Americans Avoid Traveling To New York City
New York City ranked fourth on the list. New York City was once called "The Capital of the World" but 18.07 percent of those polled said they avoid traveling to New York City at all costs.
For all the news that the Hudson Valley is sharing make sure to follow Hudson Valley Post on Facebook, download the Hudson Valley Post Mobile
Baltimore, Maryland; Anaheim, California; San Francisco, California; Austin, Texas; Miami, Florida; and Dallas, Texas round out the top 10 places Americans say they avoid traveling to.
Of those surveyed, 46.76 percent were men and 53.2 percent were women.
Cozy Places To Visit This Winter In New York State
While New York City is a place many Americans apparently "avoid" there are many "cozy" places in New York State, or near, that Americans love to visit. See the full list below:
LOOK: 50 cozy towns to visit this winter
Stacker
created a list of 50 cozy American towns to visit each winter. Towns were selected based on visitor opinions, ratings from nationwide publications, and tourist attractions.
Gallery Credit: Laura Ratliff
Nearly 50 Children Have Recently Gone Missing From New York State
In just a few months around 50 children from New York State and the Hudson Valley went missing
If You See Purple Paint in New York You Need To Leave Right Away
Do you know what to do if you see purple paint in New York State? The easiest advice, run. Here's why.
More From Hudson Valley Post